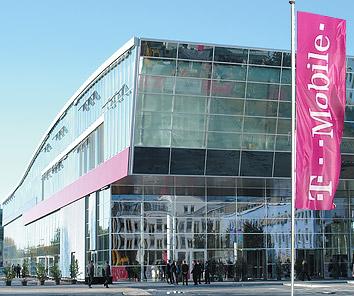 There has been quite a bit happening in the Magenta world these past few days and its hard to keep up with all the news. So, for the sake of our readers we've compiled a single article with all the recent days goodness.
Still can't decide between the Nexus One and HTC HD2? Fear not, for our pals over at PhoneDog have created a video pitting both SnapDragon powered handsets against each other. May the best phone win. As T-Mobile prepares for the upcoming myTouch 1.2 (aka myTouch 3G with 3.5mm jack) launch, Magenta wants to get rid of the original myTouch 3G stock, and has lowered the price of the MyTouch 3G down to $99.99 (with a 2 year contract) for both existing and new customers alike. Additionally, T-Mobile is having a special offer of $70 off on the Samsung Behold 2 starting February 12th running through February 15th.
Yesterday, Google reduced its ETF on the Nexus One from $350 to $150. You can finally cancel without having to pay an outrageous amount of $550, it'll only cost you $350 so thats $200 in savings, wooohooo!!! The Nokia 5230 Nuron finally shows itself (again) and just like we anticipated, it will launch March 17th. Are you experiencing problems with your Nexus One? Well talk to Google! Google has finally launched phone support for the Nexus One! G1 owners, rumor has it that T-Mobile will be doing a "software trial" and it looks like they will need your help! With the HD2 rumored to release March 24th, T-Mobile and HTC have gave the U.S version some extra love, including support for multitouch and making it an entertainment monster. Motorola Cliq owners, rumor has it that the Android 2.1 update is coming soon, and by soon we mean sometime in March. Now for the good stuff. We have exclusive pics of the upcoming myTouch 1.2 (myTouch 3G w/ 3.5mm jack). The lucky folks over at GigaOM sat down with T-Mobile and discussed T-Mobile's HSPA+ 21Mbps plans and the recently launched HSPA 7.2Mbps. And finally, myTouch 3G owners should be receiving an OTA (Over-The-Air Update) that will improve call quality.
Well that's it for now!  We hope this made your life a little bit easier!