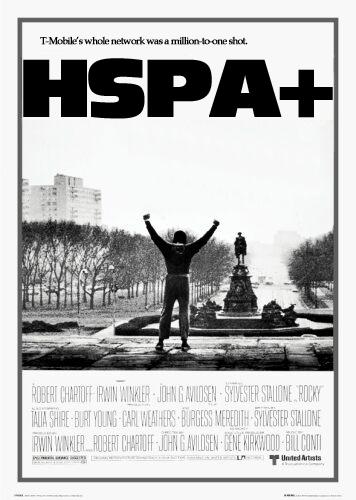 The folks over at GigaOM are lucky enough to to sit down with the T-Mobile powers that be and discuss current happenings and the HSPA+ network. First things first, that HSPA+ upgrade we're all eagerly awaiting, will be hitting the East and West coasts before making its way inland. The obvious questions of who is first and when were met with non-answers but eluded to "major cities from Washington, D.C. to Boston" along with "major cities" along the California coast. Guessing that means us Floridians who happen to "technically" live on the coast *cough* will be patiently waiting along with the rest of the country. There is also a little bit of he said, she said with AT&T in this piece regarding who has faster backhaul and who is rolling it out faster. Since its AT&T though, we can count on them screwing it up somewhere and giving T-Mobile the advantage. With 7 percent of its towers set to 20Mbps of capacity, the next few weeks should that number rise to 25 percent and allow a significant portion of T-mobile subscribers some lovely data speeds when this service does indeed go live for all.
Of course, HSPA+ capable phones are as of yet unannounced but we can hope some serious muscle will be brought to bear in order to get a swift rollout of devices able to handle this network. T-Mobile isn't alone in this HSPA+ venture, as 25 other carriers have already deployed the service so devices are already on the market. Though we should point out, we don't know which of them if any T-mobile might bring to the masses here in the US. Could be none as T-Mobile could easily go to the manufacturers directly and specify handsets as it sounds only logical with the T-Mobile commitment to Android so entrenched that we'll something along those lines first.
With LTE still a dream for many, T-Mobile has a lofty opportunity here to both push their own network as well as buying some time to perfect their own 4G solution.
Grab the whole article from GigaOM here.