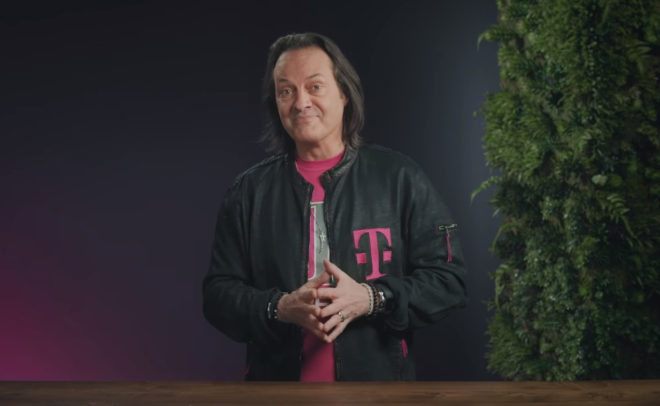 A new report says that T-Mobile customers are the most satisfied among all of the top four U.S. carriers' subscribers.
T-Mobile finished with a customer satisfaction score of 76 out of 100 in the American Customer Satisfaction Index's (ACSI) Wireless Service and Cellular Telephone Report 2018-2019. U.S. Cellular and Verizon weren't far behind, each with a score of 74, while AT&T earned a score of 73 and Sprint rounded things out with a score of 65.
The report notes that T-Mobile beat out its competition in the areas of value and ease of billing.
When it comes to network quality, T-Mobile tied for third with a score of 77. Verizon finished first in this category with a score of 80, while AT&T finished second with 78 and U.S. Cellular tied with T-Mo's score of 77. Sprint posted a score of 72.
The network quality score factors in customer evaluations of call quality (including clarity and strength), call reliability (number of dropped calls), network coverage, and data speed.
The report also touched on MVNOs. Metro by T-Mobile came in second place with a customer satisfaction score of 76 out of 100, behind only Cricket Wireless and its score of 79. Virgin Mobile posted a customer satisfaction score of 76 and Boost Mobile had a score of 74.
Switching over to cell phones and manufacturers, customer satisfaction with Samsung and Apple is tied at 81 points following a small increase for Samsung. That's not the only good news this report has for Samsung, though, because it says that the Galaxy Note 9 is consumers' favorite phone, with a satisfaction score of 86. Apple's iPhone X, iPhone 8 Plus, and iPhone SE all posted satisfaction scores of 83, as did Samsung Galaxy J7 Prime, Galaxy S8+, and Motorola's Moto G.
You can check out the full ACSI report for yourself at the link below.
Source: ACSI