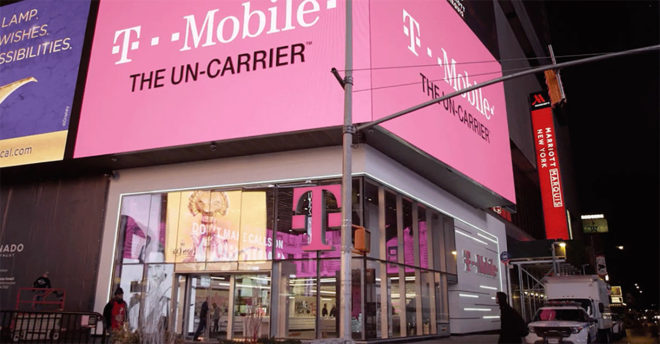 Lots of folks like to take vacations and travel during the summer, and so with the summer months fast approaching, T-Mobile is updating its selection of International Pass plan add-ons.
Starting tomorrow, June 5th, T-Mobile customers can choose from three International Passes when they're traveling abroad. Each one includes unlimited calling and a high-speed data allotment in more than 210 countries and destinations. The add-ons are:
15GB International Pass includes 15GB of high-speed data to be used up to 30 days for $50
5GB International Pass includes 5GB of high-speed data to be used up to 10 days for $35
International pass with up to 512MB of high-speed data for one day at a price of $5
Customers with a Magenta plan get unlimited texting and data at up to 2G speeds (128Kbps), and those folks with a Magenta Plus add-on will get up to double the data speeds (256Kbps) when traveling abroad. Calling is priced at $0.25 per minute with both Magenta and Magenta Plus. So if you're traveling abroad this summer and plan to do use a lot of data or make several calls, these International Pass add-ons may be worth considering.
T-Mobile tells me that the International Passes are available to customers on Magenta, T-Mobile ONE, Simple Choice, New Classic, and Select Choice plans. To get an International Pass, you can add it to your plan in the app or online when you arrive in your destination.
To see a list of the more than 210 countries and destinations where you can get high-speed data and unlimited calling with an International Pass add-on, visit T-Mobile's site.
Source: T-Mobile