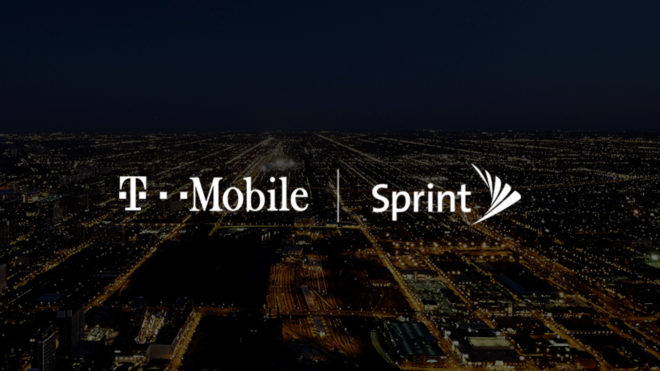 A little more than one week after testifying in front of the Subcommittee on Communications and Technology, T-Mobile CEO John Legere today gave an update on the progress of the T-Mo-Sprint merger.
Legere today shared a blog post detailing T-Mobile and Sprint's recent meetings with government officials, saying that they've met with the FCC, DoJ, U.S. Senate and House of Representatives, other federal and state level regulators, and some consumer groups. The T-Mo CEO also said that they've filed more than 24 million pages of documents, plans, data, and analysis in support of the merger.
He goes on to reiterate some of the commitments that he's made regarding the merger in recent weeks. These include plans to build five new T-Mobile Team of Experts Customer Experience Centers — including in Rochester, NY; Overland Park, KS; and the Central Valley in CA — and 600 new stores. Legere claims that the New T-Mobile's customer care expansion will create up to 7,500 more jobs by 2021 than T-Mobile or Sprint could on their own.
"There seems to be some misperception by a small few that this deal is going to lead to loss of jobs. It's just simply not true," Legere says in his blog post. He's likely referring to the Communications Workers of America, which has claimed that the merger will result in 30,000 fewer jobs.
Legere also reiterates that the New T-Mobile will offer the same or better rate plans at current or lower prices as those offered by T-Mobile or Sprint. Those plans will be offered for at least three years after the merger, he says.
Finally, Legere says that the merger is making steady progress and T-Mobile and Sprint are still confident that it'll get regulatory approval in the first half of 2019.
The T-Mobile-Sprint merger has received approval from the Committee on Foreign Investment in the United States (CFIUS) and has also been okayed by Team Telecom, which includes the U.S. Department of Justice, Department of Homeland Security, and Department of Defense, for any national security, law enforcement, or public safety issues. The deal's also been approved by 16 of the 19 needed state utility commissions, the most recent one being the New York Public Service Commission.
The deal is still being under review by the FCC for its effect on competition, and the DoJ is conducting its antitrust review. T-Mobile and Sprint expect that the merger will get approval in the first half of the year, so we could hear something from those government agencies in the next few months. Stay tuned.
Source: T-Mobile