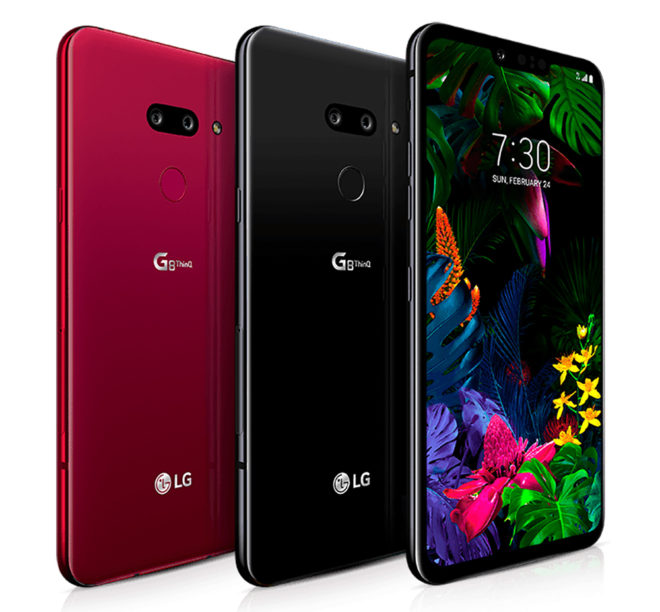 The LG G8 ThinQ is now official as the latest entry in LG's G series of Android flagships.
One of the highlight features of the LG G8 ThinQ is its Z Camera, which uses Time-of-Flight to enable some unique functions. One of these is Hand ID, which identifies you by recognizing the shape, thickness, and other individual characteristics of the veins in the palm of your hand. You can then use your palm to unlocked the G8 ThinQ by placing your palm in front of the front-facing camera.
The LG G8 ThinQ's Z Camera also enables a feature called Air Motion. With it, you can answer or end calls, take screenshots, switch between apps, and adjust the volume without actually touching the phone. Just wave your hand in front of the device or pinch the air.
Another notable feature of the LG G8 ThinQ is its Crystal Sound OLED. This enables the G8 ThinQ's screen to act as a speaker diaphragm, meaning that the G8 ThinQ doesn't have a front speaker like most other smartphones.
Speaking of audio, LG has also included a Boombox Speaker feature with the G8 ThinQ that's capable of stereo output. There's a 32-bit Hi-Fi Quad DAC included, too, and support for Master Quality Authenticated tech allows for high-res audio streaming.
When it comes to raw specs, the LG G8 ThinQ has most of the features you'd expect from a flagship phone in 2019. It's got a Snapdragon 855 processor, 6GB of RAM, 128GB of built-in storage, and a microSD card slot. There's a 6.1-inch 3120×1440 OLED screen with a notch (making this the first LG G phone to have an OLED screen) and an 8MP camera, and around back is a dual camera setup with a 16MP super wide angle sensor and a 12MP standard snapper. There's a fingerprint reader around on the back of the G8, Android 9.0 Pie, and a 3500mAh battery that's powering the whole package.
T-Mobile today confirmed that it'll launch the LG G8 ThinQ, complete with 600MHz LTE support. There's no word yet on pricing or a precise launch date, though. T-Mo hasn't said if it'll carry the LG V50 ThinQ that was announced today alongside the G8, but I've asked T-Mobile about the device and will update you when I hear back.