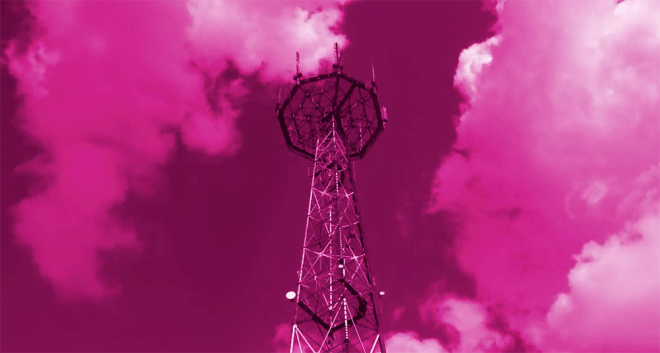 T-Mobile did pretty well for itself in both of OpenSignal's 2016 US mobile network reports, and that trend has continued into 2017.
OpenSignal today released its new State of Mobile Networks USA report, which measured the networks of the four major US carriers between October 1 and December 31, 2016. For this report, OpenSignal gathered 4,599,231,167 datapoints from 169,683 Android and iOS users. OpenSignal also notes that it examined 4G speeds and availability in 36 of the biggest US cities.
In the Overall Network Comparison, T-Mobile tied for first place with Verizon. The two carriers finished in a draw for 4G download speeds, with T-Mo offering an average LTE speed of 16.7Mbps and Verizon posting an average LTE speed of 16.9Mbps. The two also tied for overall download speed, each posting average speeds of 14.6Mbps.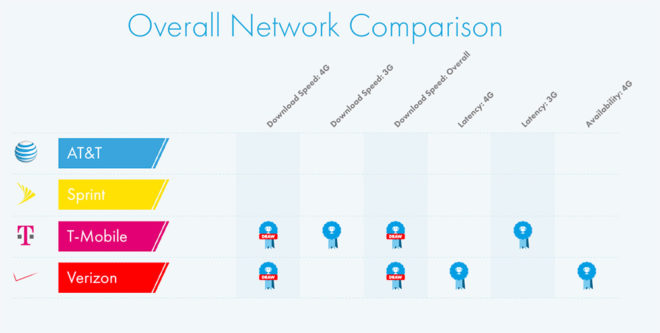 T-Mobile won the 3G download speed award with an average of 4Mbps as well as the 3G latency award. Meanwhile, Verizon took the other two awards, which are for 4G latency and 4G availability.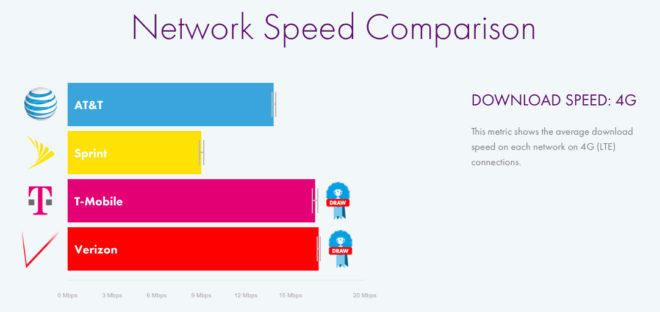 OpenSignal says that while Verizon closed the gap with T-Mobile when it comes to 4G speeds, T-Mobile is catching up with Verizon's 4G availability, saying that T-Mo is "within a stone's throw of matching Verizon signal for signal." The report says that T-Mobile customers connected to an LTE signal 86.6 percent of the time, while Verizon customers found an LTE signal 88.2 percent of the time. So while it might be disappointing that T-Mobile didn't win first place outright today like it did in last year's reports, there's still some good news to be had here.
To view OpenSignal's full report for yourself, hit up the link below.
Source: OpenSignal