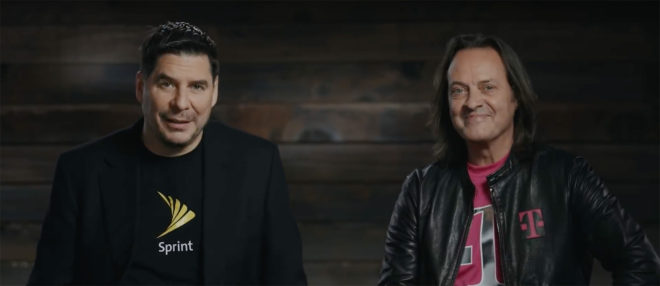 T-Mobile and Sprint's merger has reportedly gotten enough votes from FCC commissioners to get majority support from the agency.
FCC Commissioner Brendan Carr has voted "yes" for the T-Mobile-Sprint deal, say sources speaking to Bloomberg, joining Commissioner Mike O'Rielly and Chairman Ajit Pai. The other two commissioners, Jessica Rosenworcel and Geoffrey Starks, haven't cast a vote and are calling for a delay.
Now that the merger has gotten majority support from the FCC commissioners, agency action is required by October 9, though that deadline can be pushed to October 16 if an extension is requested by a commissioner.
The T-Mobile-Sprint merger has already gotten approval from the Justice Department. And while FCC Chairman Ajit Pai formally came out in support of the deal back in August, the deal hasn't been officially approved since we've been waiting for the commissioners to vote.
The deal is still facing a lawsuit from 18 state attorneys general who want to block the deal, saying that it will harm competition and raise prices. That trial is set to begin on December 9, and T-Mobile and Sprint have said that they won't close their merger until a verdict in that lawsuit comes out. The merger is also being supported by several state AGs, with Florida joining the support this week.
Source: Bloomberg