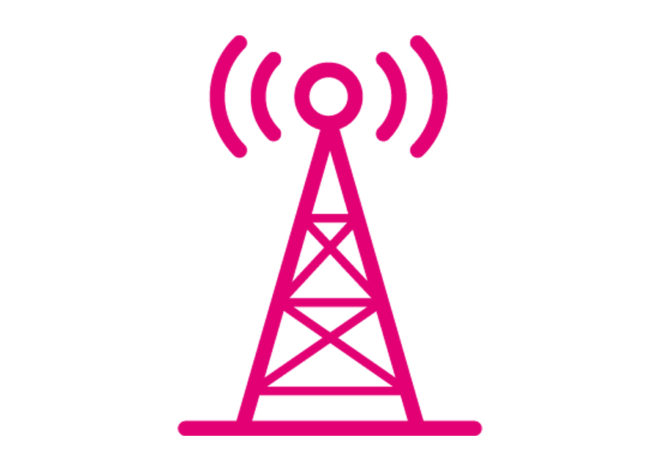 T-Mobile regularly deploys low-band LTE upgrades to its network, and today the carrier has confirmed that another batch of upgrades was recently made.
Hundreds of low-band LTE upgrades have been deployed across the country, T-Mobile announced today. The upgrades were performed over the last two weeks. These low-band LTE upgrades include both 600MHz and 700MHz spectrum.
This time around, T-Mobile has made upgrades in cities like Omaha, NE; Los Angeles, CA; Jacksonville, FL; El Paso, TX; Wilmington, DE; and Tacoma, WA. As usual, we've got the full list of upgraded cities and towns available for you below.
Florence, AL
Kingman, AZ
Litchfield Park, AZ
Mesa, AZ
Phoenix, AZ
Salome, AZ
Tucson, AZ
Pine Bluff, AR
Anaheim, CA
Bakersfield, CA
Bellflower, CA
Bloomington, CA
Chula Vista, CA
Claremont, CA
Coachella, CA
Cypress, CA
Downey, CA
El Cajon, CA
Fullerton, CA
Garden Grove, CA
Hanford, CA
Hawthorne, CA
Huntington Beach, CA
Huron, CA
Imperial, CA
Inglewood, CA
La Habra, CA
La Mirada, CA
Lake Elsinore, CA
Lemon Grove, CA
Lodi, CA
Los Angeles, CA
Los Banos, CA
Modesto, CA
Monrovia, CA
Moreno Valley, CA
Nipton, CA
North Hollywood, CA
Paramount, CA
Perris, CA
Redlands, CA
Riverside, CA
San Bernardino, CA
San Diego, CA
Santa Fe Springs, CA
Santa Maria, CA
Victorville, CA
Yorba Linda, CA
New Castle, DE
Newark, DE
Wilmington, DE
Fort Myers, FL
Jacksonville, FL
Panama City, FL
Panama City Beach, FL
Tampa, FL
Dublin, GA
Hazlehurst, GA
Honolulu, HI
Boise, ID
Murphy, ID
Chicago, IL
Cicero, IL
Dekalb, IL
Des Plaines, IL
Batesville, IN
Dyer, IN
Greencastle, IN
Russell, KS
Salina, KS
Louisville, KY
Buras, LA
Clinton, ME
Salisbury, MD
Marshfield, MA
Ludington, MI
Waterford, MI
Alexandria, MN
Union, MO
Omaha, NE
Battle Mountain, NV
Carson City, NV
Las Vegas, NV
North Las Vegas, NV
Sparks, NV
Atlantic CIty, NJ
Bergenfield, NJ
Bernardsville, NJ
Cape May Court House, NJ
Elizabeth, NJ
Fort Lee, NJ
Gloucester City, NJ
Haledon, NJ
Hillsborough, N J
Long Branch, NJ
Magnolia, NJ
Mount Holly, NJ
New Brunswick, NJ
Newark, NJ
Norwood, NJ
Paramus, NJ
Passaic, NJ
Perth Amboy, NJ
Plainfield, NJ
Rutherford, NJ
Spotswood, NJ
Swedesboro, NJ
Union City, NJ
Albuquerque, NM
Carlsbad, NM
Gladstone, NM
Rio Rancho, NM
Baldwin, NY
Buffalo, NY
Cortlandt Manor, NY
Franklin Square, NY
Glen Cove, NY
Middletown, NY
Saratoga Springs, NY
Syosset, NY
Woodbury, NY
Yonkers, NY
Charlotte, NC
Cherryville, NC
Dobson, NC
Ellerbe, NC
Flat Rock, NC
Gastonia, NC
Hamlet, NC
Hamptonville, NC
Laurinburg, NC
Lexington, NC
Lumberton, NC
Waxhaw, NC
West End, NC
Galesburg, ND
Hope, ND
Columbus, OH
Fairfield, OH
Oak Hill, OH
Choctaw, OK
Enid, OK
McAlester, OK
Ponca City, OK
Bend, OR
Damascus, OR
Eugene, OR
Government Camp, OR
Tualatin, OR
Clarendon, PA
Conshohocken, PA
Emporium, PA
Lancaster, PA
Lewis Run, PA
Lewisburg, PA
Mineral Point, PA
Mount Jewett, PA
Warfordsburg, PA
Waynesboro, PA
Carolina, PR
San Juan, PR
Toa Baja, PR
Central, SC
Columbia, SC
Hartford, SD
Ashland City, TN
Franklin, TN
Rogersville, TN
Bastrop, TX
Corpus Christi, TX
Eagle Pass, TX
El Paso, TX
Spring, TX
Lehi, UT
Pleasant Grove, UT
Provo, UT
Riverton, UT
Saint George, UT
Salt Lake City, UT
Sandy, UT
Snowville, UT
Spanish Fork, UT
Alexandria, VA
Bassett, VA
Callands, VA
Greenville, VA
Norfolk, VA
Richmond, VA
Williamsburg, VA
Tacoma, WA
Underwood, WA
Source: Neville Ray (Twitter)