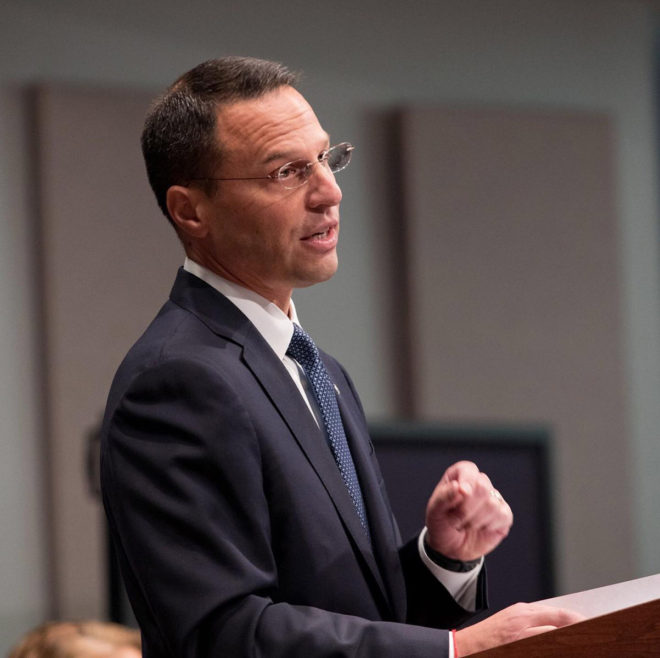 Another state has joined the lawsuit that aims to block T-Mobile and Sprint's merger.
Pennsylvania is the 18th state to come out against the T-Mobile-Sprint deal. Here's what Pennsylvania Attorney General Josh Shapiro had to say about the merger:
"All Pennsylvanians deserve access to affordable, reliable wireless service, and as Attorney General, I am committed to protecting that access. The merger between T-Mobile and Sprint would severely undermine competition in the telecommunications sector, which would hurt Pennsylvanian consumers by driving up prices, limiting coverage, and diminishing quality. I'm proud to stand with my colleague Attorneys General in opposing this merger and advocating on behalf of Pennsylvania consumers."
The other attorneys general involved in the lawsuit are from California, Colorado, Connecticut, Hawaii, Illinois, Maryland, Massachusetts, Michigan, Minnesota, Mississippi, Nevada, New York, Oregon, Texas, Virginia, Washington, D.C., and Wisconsin.
The lawsuit claims that the merger of T-Mobile and Sprint will lead to less competition and higher prices for consumers and that it will also harm jobs. "Pennsylvania's addition to our lawsuit adds to the states' momentum against this megamerger that continues to be bad for consumers, bad for workers, and bad for innovation," said New York Attorney General Letitia James.
The trial for this lawsuit is set to begin on December 9.