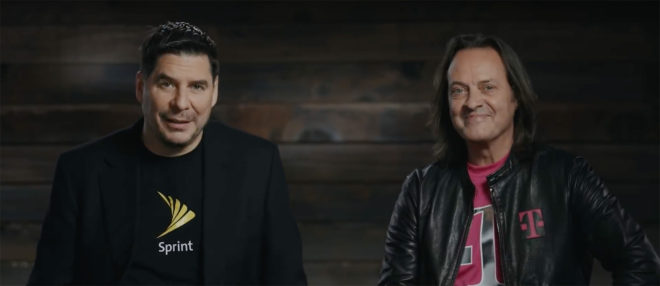 The FCC has once again paused the 180-day shot clock on its review of the T-Mobile-Sprint merger.
The FCC has confirmed that it paused its review of T-Mobile and Sprint's merger on January 2 as a result of the government shutdown. The clock was paused on the 84th day of the 180-day shot clock.
This latest pause comes just 29 days after the FCC resumed its review of the T-Mobile-Sprint merger due to a previous pause. The merger review was previously paused to allow for a thorough staff and third-party review of newly-submitted documents related to the merger.
T-Mobile and Sprint first announced their $26.5 billion merger in April 2018, and since then, the two companies have been working to get approval for the merger by claiming that it'll create more competition in the U.S. wireless market and will help the companies to deploy "real, nationwide 5G".
T-Mo and Sprint have said that they expect their merger to close in the first half of 2019. The deal was recently approved by the Committee on Foreign Investment in the United States (CFIUS) and Team Telecom, which includes the U.S. Department of Justice, Department of Homeland Security, and Department of Defense and reviewed the deal for any possible national security, law enforcement, or public safety issues. However, the merger is still subject to review by the FCC, and it must also get antitrust approval from the DoJ.
Source: FCC