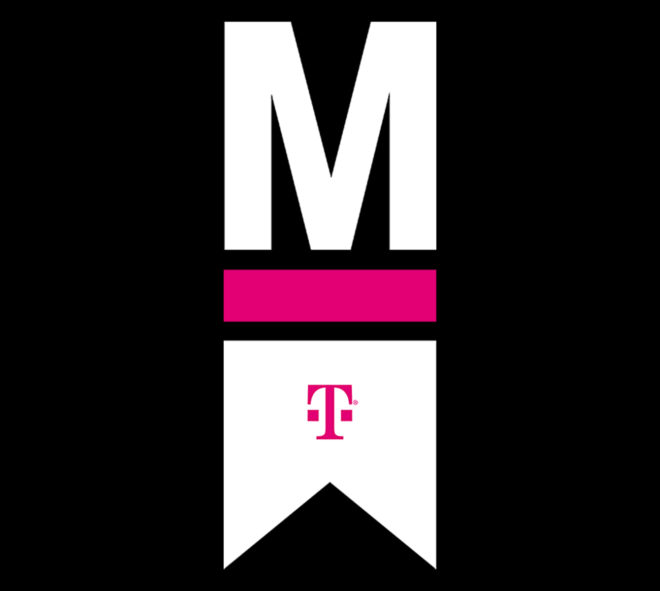 T-Mobile CEO John Legere often says that listening to customers is a priority, and now it looks like T-Mo has rolled out a new program to help do just that.
A new T-Mobile program called Magenta Insiders has launched. Reddit user BountyHunter177 shared photos of a package from T-Mo with two "I <3 T" t-shirts, a Samsung Galaxy S9, and a card welcoming them to the program. "With your feedback on our latest products and new ideas, we'll ensure T-Mobile continues to lead the industry in wireless innovation," the card reads. "And that deserves some epic thanks. Please enjoy this new phone ON US — seriously, no strings attached."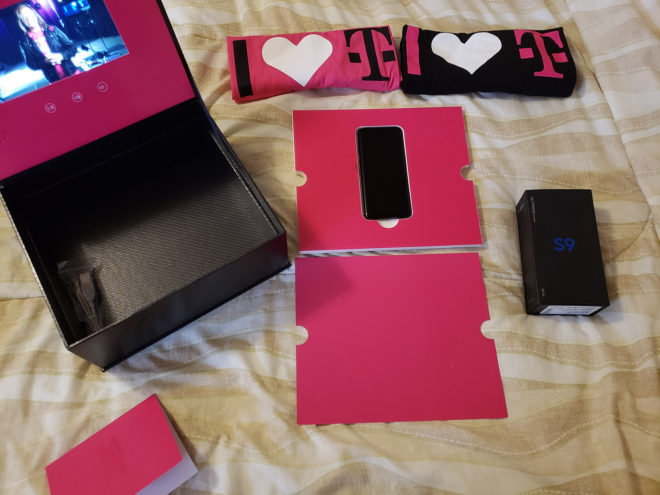 The card also points to this page on the T-Mobile website, urging Magenta Insiders to watch out for incoming emails and texts from T-Mobile. The FAQ on the page says that members will periodically be asked to answer brief surveys about how T-Mobile is doing. There are limited spots in the program, and while members can't invite people into it, anyone who is interested in becoming a Magenta Insider can visit this page and submit their info to be considered. Only one person per account may join the program.
The signup page notes that Magenta Insiders will be required to agree to a non-disclosure agreement because they may get early looks at programs and services that aren't commercially available.
Reddit user BountyHunter177 says that the package was delivered unexpectedly. Twitter user Tiffany Ewing got a Magenta Insiders box as well, and she says that while she knew something was coming, she didn't know what it was. Ewing also posted a clip showing the welcome video from T-Mobile CEO John Legere, and I've included the text from that video below.
Got a unexpected package from T-Mobile yesterday… Came with a video message and a new Galaxy S9 for free. Thanks T-Mobile and @JohnLegere!! #TMobileInsider pic.twitter.com/WWLjFP0Qjs

— Tiffany Ewing (@TiffanyEwing84) January 1, 2019
"…obsessed with their customers. But here at T-Mobile, it's not just rhetoric. We actually do something about it.

I'm excited to announce a new program for customers like you. It's called Magenta Insiders. As a Magenta Insider, you'll get the latest services and programs from T-Mobile. And on top of it all, you'll get the latest superphone on us. That's right. This phone is yours, and we'll help ensure that you experience all T-Mobile has to offer.

We'll be counting on your feedback and your insights to help to shape our strategy for the future. We're customer experience obsessed, so who better to guide the future of T-Mobile than our own customers?

I'm fired up to be the first to officially congratulate you and welcome you to the inaugural edition of Magenta Insiders. I can't wait to hear from you."
T-Mobile hasn't made any formal announcements about the Magenta Insiders program, so it's unclear how members were selected. As I said before, Legere and T-Mo love to talk about how they listen to their customers, and now it looks like some of them are being chosen to give feedback on T-Mobile's current and future offerings to help make them better.