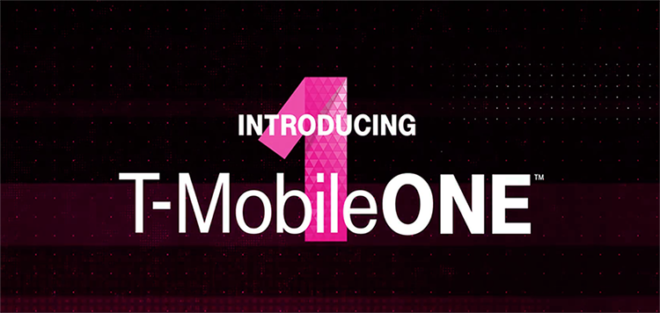 We're now a few weeks out from the launch of T-Mobile One, and a few T-Mo execs have taken the opportunity to give us an update on the new plan.
Speaking at the Goldman Sachs Communicopia investor conference, T-Mobile COO Mike Sievert, T-Mobile CTO Neville Ray, and T-Mobile CFO Braxton Carter touched a bit on T-Mobile One. "It's going incredibly well. That's one of the reasons we updated on how our quarter is going," said Sievert. He didn't share any exact numbers, though.
Sievert went on to explain why T-Mobile launched this new plan, saying that T-Mobile One is "the second phase of Un-carrier because it is the beginning of a radical simplification of our offer." That includes making T-Mobile service like "a monthly subscription to the internet" and making an easy-to-understand rate plan that reduces the time it takes to sign up new customers and reduces calls to T-Mo call centers about bill questions.
This simplification also involves the autopay portion of T-Mobile One. "What if there was no need for a bill, because everybody has one simple subscription and they've gone ahead and put it on autopay?" Sievert said. With T-Mobile One, customers can save $5 per month per line if they enroll in autopay. However, Braxton Carter says that only 20 percent of customers currently use autopay.
Sievert also explained why T-Mobile changed the T-Mobile One plan days before launch, saying that it got feedback from a "loud one percent" that was unhappy about the original T-Mobile One plan's tethering.
T-Mobile has been making a big push for T-Mobile One lately, launching some ad spots for it, making it a part of its iPhone 7 promo, now focusing on the plan during a talk at an investor conference. Today's talk shows  why T-Mobile has been pushing the One plan: T-Mo thinks that it simplifies things for both customers and itself.
When it comes to T-Mobile customers, some have already signed up for T-Mobile One while others don't seem quite as enthusiastic about it. T-Mobile seems pretty pleased with the reception to T-Mobile One, though, and judging by today's comments, it won't be going anywhere anytime soon.
Have you signed up for T-Mobile One in the weeks since its launch?
Via: FierceWireless
Source: Goldman Sachs Communacopia 2016