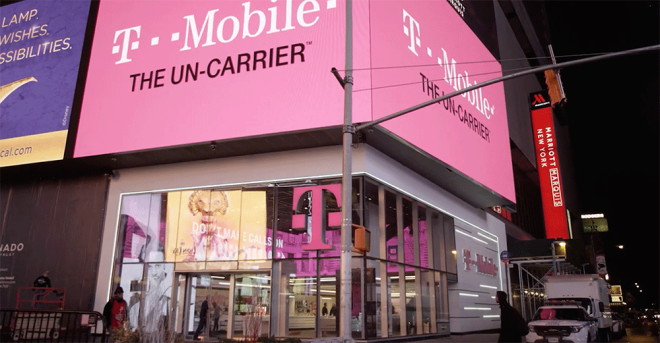 Ahead of its full Q3 2016 results announcement in late October, T-Mobile today gave us a preview of its report by sharing some customer numbers.
T-Mobile says that as of the first half of September, it had 753,000 postpaid phone net adds and 650,000 prepaid net adds for Q3 2016. Nearly 400,000 customers switched from AT&T during the quarter, while Sprint lost nearly 300,000 to T-Mo and Verizon lost more than 250,000 of its customers to T-Mobile.
The numbers that T-Mobile is reporting today are an increase over the ones that it put up in Q2 2016, when it earned 646,000 postpaid phone net adds and 476,000 prepaid net adds.
Here's what T-Mobile CEO John Legere had to say about today's preview:
"All three wireless carriers tried to match Un-carrier signature moves this quarter, like getting rid of overages and introducing unlimited data plans, but as usual, they came up short. Our Q3 results so far have surpassed Q2 in postpaid phone and prepaid nets, and we are adding customers from ALL of the other guys at an increasing rate."
T-Mobile has had some recent promos that could help to give its Q3 2016 numbers a boost, including the iPhone Trade-Up deal that offered a free iPhone 7 and the weekly gifts from T-Mobile Tuesdays.
We'll have to wait until late October to get the full picture of T-Mobile's Q3 2016, but T-Mo CFO Braxton Carter, COO Mike Sievert, and CTO Neville Ray will be providing a "business update" at a conference on Thursday, so we could get some more interesting tidbits then.
Source: T-Mobile