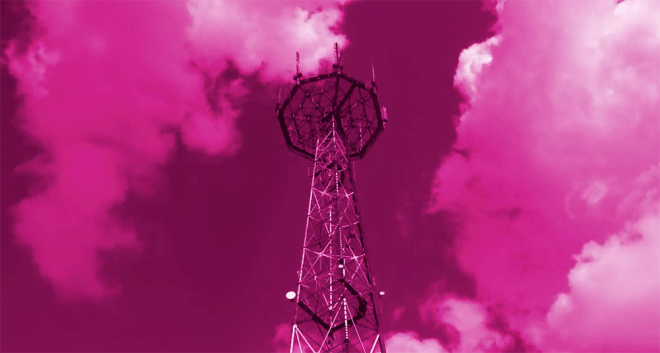 With many different data plans out there, consumers may use their phones differently, with some sticking mostly to Wi-Fi while others use cellular without a care. A new report that recently came out aimed to find out how subscribers across the major four U.S. carriers are using the apps on their devices.
A report from FierceWireless and consulting firm P3 shows that T-Mobile customers use their apps far more on cellular than customers of the other three carriers. According to the report, T-Mo subscribers had an average of 141 app sessions per day over cellular, compared to 102 by AT&T customers, 85 from those on Sprint, and 72 for Verizon customers.
T-Mobile customers also consumed more data than their counterparts on other carriers, according to the report. T-Mo subscribers consumed an average of 139MB per day using apps over cellular and 268MB over Wi-Fi. To compare, the next closest was Sprint, whose customers consumed 89MB over cellular and 168MB over Wi-Fi.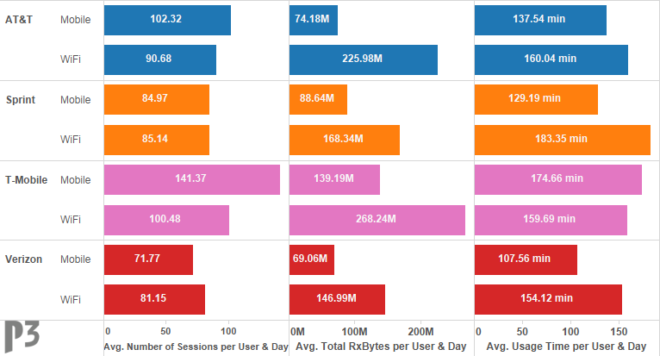 Other tidbits from the report show that T-Mobile customers relied on Wi-Fi for app usage the least of the four major carriers and that YouTube was the most-used app over both cellular and Wi-Fi for T-Mobile customers, followed by Facebook and then Netflix.
P3 gathers its data from more than 6,000 smartphone users, and the data in this particular report was obtained between January and August 2016.
This report gives an interesting look at how customers across the major U.S. carriers use their apps. Many people are on limited data plans, and so lots of consumers probably try to stick to Wi-Fi to avoid paying data overages. We're now starting to see carriers like AT&T and Verizon move away from overage fees, though, and instead give their customers throttled data once they've used up their monthly data allotment.
When it comes to T-Mobile customers, it's not too surprising to see that app usage over cellular is higher than on the other three major U.S. carriers. Not only has T-Mo been offering unlimited data plans like Simple Choice Unlimited and T-Mobile One, but features like Music Freedom and Binge On have enabled T-Mo subscribers listen to music and watch videos over cellular without touching their high-speed data allotments.
For a closer look at this report, hit up the FierceWireless link below.
Via: Reddit
Source: FierceWireless