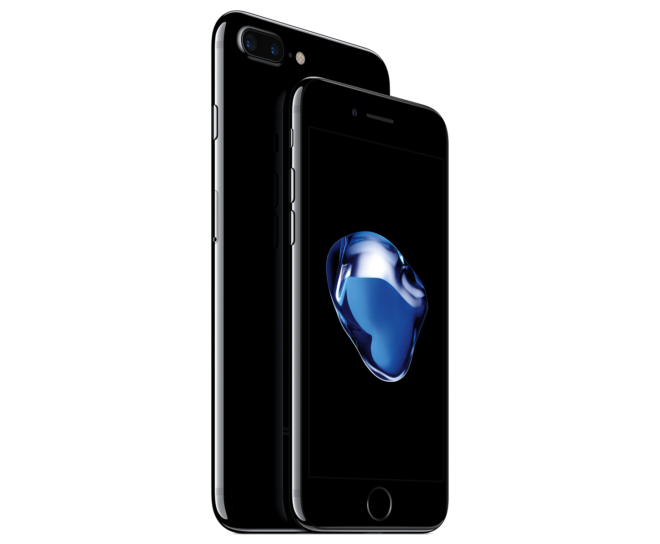 The latest flagship smartphones have arrived: Apple's iPhone 7 and iPhone 7 Plus have arrived.
The iPhone 7 and iPhone 7 Plus are landing on store shelves today, both in T-Mobile's stores and in Apple's. Pre-order units are being delivered starting today, too, so if you got up early last week to reserve yourself a new iPhone, you might see one on your doorstep today.
T-Mobile says that its stores will have limited inventory of Apple's new phones at launch, and Apple has said that it's are sold out of the Jet Black iPhone 7 and all iPhone 7 Plus models following pre-orders. That means that it might be kind of tough to come by the model that you want today.
If the iPhone that you want isn't available in stores, you can order it from T-Mobile and wait for it to be delivered to you. Shipping dates for orders of Apple's new iPhones vary, with shipments of the black 128GB iPhone 7 going out as early as Sept. 19 but shipments of the Jet Black iPhone 7 and iPhone 7 Plus models not shipping until Nov. 1.
As a reminder, here's what T-Mobile's prices for the iPhone 7 and iPhone 7 Plus look like:

T-Mobile will also give a free 32GB iPhone 7 (or $120 32GB iPhone 7 Plus) when you trade in a paid off iPhone 6, 6s, 6 Plus, or 6s Plus. You'll also need to enroll in a T-Mobile One plan and agree to a 24-month finance agreement, which will see you get bill credits every month to cancel out the cost of your new iPhone.
So now that the iPhone 7 and iPhone 7 Plus are hitting doorsteps and store shelves, are you getting one? If so, which model?
Sources: iPhone 7, iPhone 7 Plus