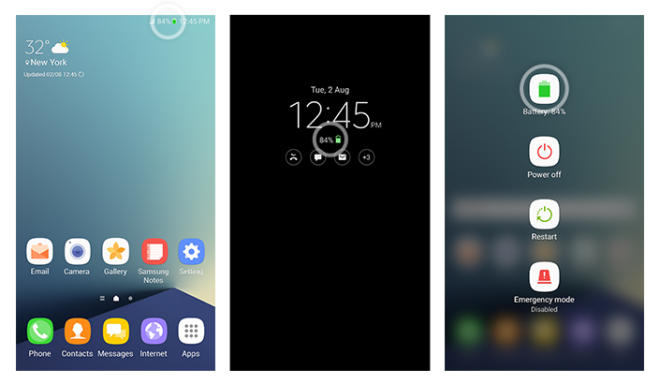 When Samsung and the U.S. CPSC officially announced their Galaxy Note 7 recall last week, an online IMEI checker was launched so that consumers could determine if their Note 7 was one of the potentially dangerous models. Now Samsung has revealed two more ways that people can determine if they've got a new Note 7.
Samsung will use a green battery icon on the new, safe Galaxy Note 7 units. The green battery indicator will be shown in three different places of the Note 7's UI: in the status bar, on the Always On Display screen, and on the Power Off prompt screen.
Samsung does note that the new Note 7's battery icon color will be changed to green after a software update, so don't fret if you get a new Note 7 but see a white battery indicator after powering it on.
In addition to the green battery icon, Samsung will use a special mark on the packaging of its new, safe Galaxy Note 7 units. The new Note 7s will have a square on their label, which you can see below.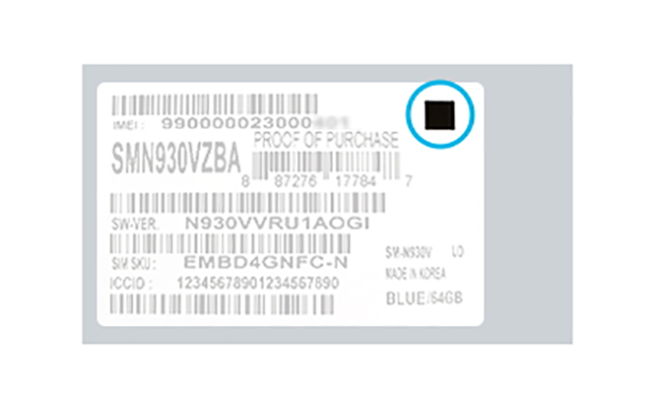 T-Mobile says that replacement Galaxy Note 7 devices will be available "in most retail locations" starting Wednesday, Sept. 21.
Source: Samsung