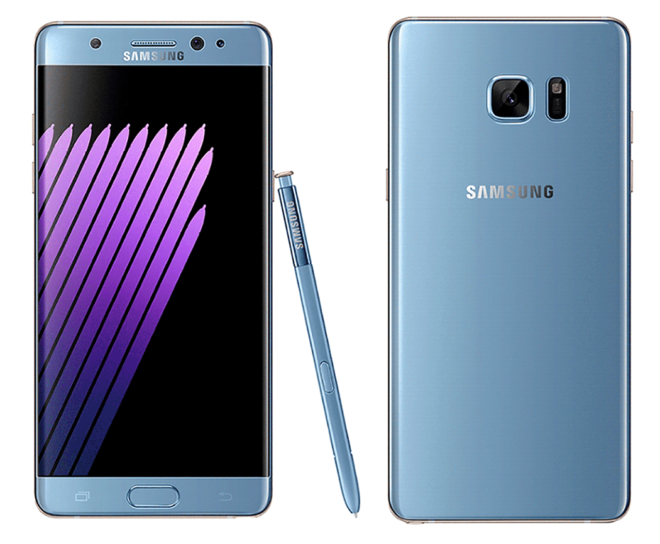 Following reports of explosions and transportation agencies urging Galaxy Note 7 owners to power down their phones, Samsung is officially recalling its latest flagship smartphone.
The U.S. Consumer Product Safety Commission and Samsung have formally announced a recall of Galaxy Note 7 units purchased before Sept. 15. As part of the recall, Samsung has launched a webpage that'll let you check the IMEI of your Note 7 to determine if it's been recalled. You can also call Samsung at 844-365-6197.
This recall affects about one million Galaxy Note 7s. To date, Samsung says that it's gotten 92 reports of overheating Note 7s, including 26 reports of burns and 55 reports of property damage.
If you've got a Galaxy Note 7, the U.S. CPSC says that you should power it down if you haven't already. You can contact your carrier or the retailer that you bought it from to get a new Galaxy Note 7 with a different battery. You can also get a refund for your phone or get a new replacement device.
T-Mobile has a page dedicated to the Galaxy Note 7 recall that explains the situation for its customers. Note 7 owners won't be charged any shipping or restocking fees, and you can also return any Note 7 accessories for a refund. If you got a free Gear S2, microSD card, or Netflix subscription because of your Note 7 purchase, you can keep that.
If you've got a recalled Note 7, T-Mobile says that you can go to a retail store or call 1-866-319-2225 to get any device in its inventory to keep or use as a loaner until new Note 7s are available. According to Samsung, new Galaxy Note 7s will be available at carriers and retailers no later than Sept. 21.
While 92 reports of overheating phones out of one million units doesn't sound like much, a Note 7 that catches fire can seriously harm you or damage your property. That's why, if the past recall news hadn't gotten you to turn your Note 7 off, today's news should. The recall might be a bit of a pain, but it's worth going through with it to ensure that you're safe.