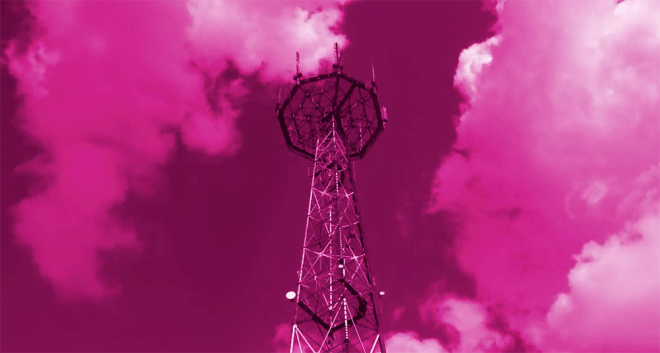 T-Mobile has done well in recent U.S. carrier reports from OpenSignal and Ookla, but the Un-carrier didn't fare so well in a new RootMetrics report.
RootMetrics today published its Mobile Network Performance in the U.S. report for the first half of 2016. In this test, RootMetrics says that it drove 265,386 miles and performed 3,676,470 tests, including tests conducted within the 125 most populous metro areas across the U.S.
RootMetrics also notes that to conduct its tests, it uses "leading Android-based smartphones." Starting in the first half of 2016, which is today's report, RootMetrics used T-Mobile's VoLTE for its calling tests as well as AT&T's VoLTE when it was available.
The overall winner in RootMetrics' first half 2016 report is Verizon, with a score of 93.9 out of 100. AT&T came in second with 89.9, while Sprint finished third with 85.5, and T-Mobile came in fourth with a score of 82.5. This is an improvement from the 80.9 score that T-Mobile put up in RootMetrics' second half 2015 report, though.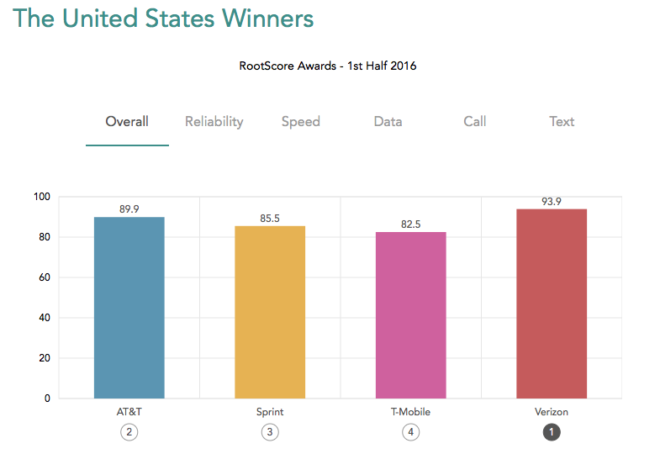 Looking at the Reliability, Speed, Data, Call, and Text categories, T-Mo came in third place in the Speed and Data categories, but finished in fourth in the other three.
T-Mobile fared better in the metro area tests, winning 36 awards outright and tying for another 26 in the Speed category, while winning 31 awards and tying for 22 in the Data category.
In its wrap-up, RootMetrics found that T-Mobile won many more overall awards in 1H 2016 than in 2H 2015 and that T-Mo offers "fast speeds" and "stronger competition with AT&T."
While John Legere hasn't commented on RootMetrics' latest report, he's shown that he's not exactly a fan of the research firm in the past. When RootMetrics published its 1H 2015 report, Legere tweeted "That time of year again! Couple guys from @rootmetrics drive around, get paid by carriers to test networks on a single old-generation phone." and "And let's be real – @rootmetrics can't keep up with how fast @NevilleRay and team enhances and updates the @TMobile network! #uncarrier." I'd be willing to bet that if he responds to RootMetrics' latest report, his comments will be similar.
If you'd like to take a look at RootMetrics' 1H 2016 report for yourself, you can find it at the link below.
Source: RootMetrics