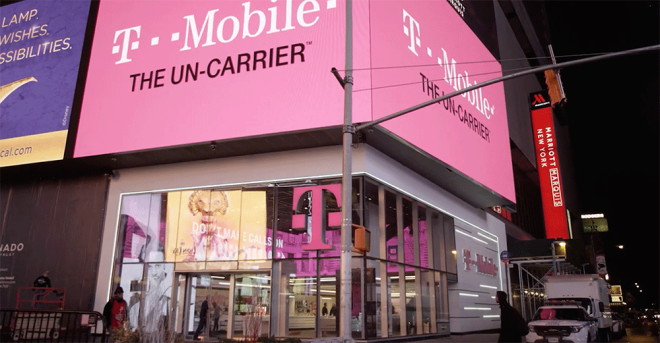 Looks like OpenSignal's network comparison isn't the only report that T-Mobile fared well in recently.
First up, Ookla's Speedtest recently shared a report on the stat us U.S. internet in the first half of 2016. On the mobile side, T-Mobile virtually tied with Verizon for fastest download speeds, with T-Mobile posting an average download speed of 21.02Mbps and Verizon putting up an average speed of 21.11.
When focusing on LTE performance, though, Ookla says that T-Mobile has the fastest download and upload speeds. T-Mo put up average download and upload speeds of 22.1Mbps and 12.38Mbps, respectively. Verizon came in second with speeds of 21.32Mbps and 8.30Mbps.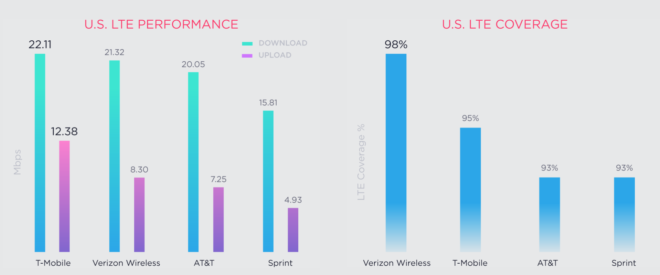 T-Mobile handily won the total upload performance category, posting an average upload speed of 11.59Mbps. Verizon came in second with an average upload speed of 8.22Mbps, while AT&T finished third with 6.77Mbps and Sprint came in fourth with an upload speed of 4.7Mbps.
T-Mobile came in second in Ookla's test of U.S. LTE coverage, with 95 percent of test samples taking place on T-Mo's LTE network. Verizon won this category with 98 percent, while AT&T and Sprint tied with 93 percent.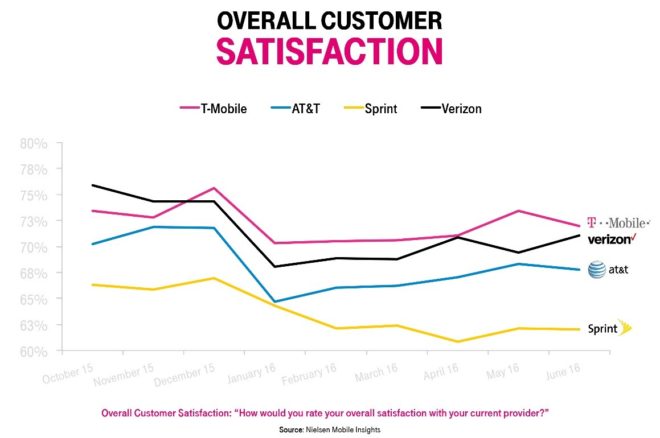 T-Mobile also did well in a new Nielsen Mobile Insights report on customer satisfaction. Magenta earned the highest customer satisfaction rating among the four major U.S. carriers in a survey of more than 300,000 wireless consumers, and T-Mo also came out on top in the "Likely to Recommend" category.
Finally, to celebrate all of its recent network and customer satisfaction wins, T-Mobile put together a new ad spot. The commercial highlights T-Mo's Extended Range LTE coverage, which officially went live in the San Francisco Bay Area today. You can check out the ad below.
Sources: T-Mobile, Ookla Speedtest