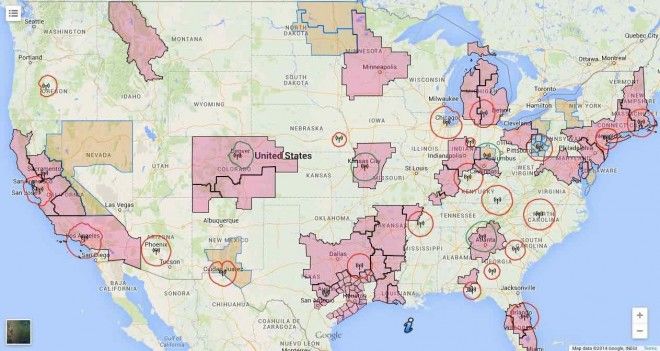 Back in August, several transactions between T-Mobile and a number of spectrum holders were revealed in public FCC filings. Most of which were incomplete or shown as "pending". That is until very recently. If you check over at the constantly-updating Google sites page, you'll notice an update for November 4th showing that T-Mobile has completed two of the purchases. One of which was with Actel (a CenturyLink company) for 700MHz spectrum covering 6.4 million people. Checking back at the original filing, you'll see that the status has changed from "pending" to "consummated". As a reminder, this spectrum agreement with Actel will see the following markets covered by T-Mo's A-block airwaves: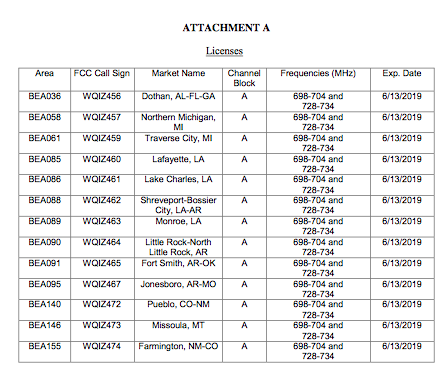 As well as the Actel agreement, T-Mobile's deal with I-700 A Block LLC has been "consumated" a deal which will bring band 12 coverage to a large number of counties, but only just over 1 million PoPs:
Illinois

 – Crawford, Edwards, Lawrence, Massac, Richland, Wabash, Wayne, White.

Indiana

 – Daviess, Dubois, Gibson, Knox, Martin, Perry, Pike, Posey, Spencer, Vanderburgh, Warrick

Kentucky

 – Ballard, Caldwell, Calloway, Carlisle, Crittenden, Daviess, Graves, Hancock, Henderson, Hopkins, Livingston, Lyon, McCracken, McLean, Marshall, Muhlenberg, Ohio, Union, Webster.
With those two combined, that's 7.5 million people who will be covered, added to the 158 million already accounted for by the Verizon A-block purchase earlier this year. But that's not all, several other deals across the U.S. are still waiting to be approved by the FCC.
Actel – 6.4 million POPs
I-700 A Block LLC – 1.1 million POPs
McBride Spectrum Partners – 2.91 million POPs
Frontier Communications – 1.51 million POPs
Thomas Kurian – 623k POPs
David Miller – 903k
Triad – 2.43 million POPs
It's also worth keeping in mind that T-Mobile is also expected to be involved in the upcoming major auctions. Between now and 2016 we're expecting at least 2 major spectrum auctions, as well as the delayed TV broadcast spectrum auction in 2016.
Sources: FCC 1, FCC 2, Google Sites