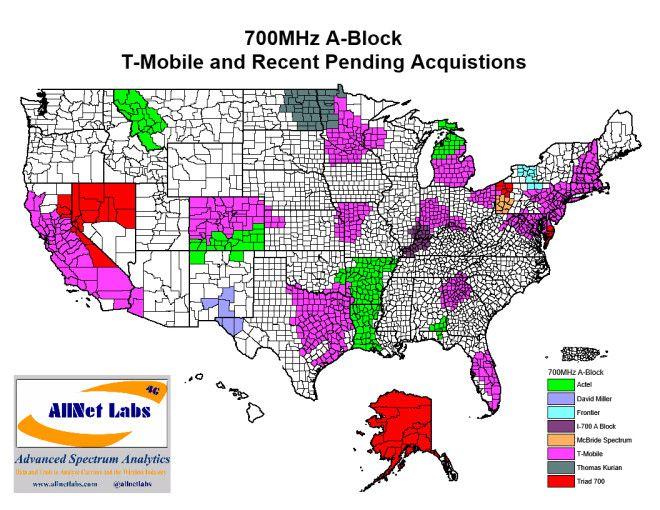 T-Mobile's been on something of a mass spectrum hunt in recent weeks and months. Yet another FCC filing reveals plans to acquire more A-block airwaves from Triad 700MHz in Reno, Nevada and Anchorage, Alaska. If completed, it would see T-Mobile add another 2.43 million POPs to its potential A-block coverage.
When you add the 2.43 million to the 13.45 million POPs we've already reported, that gets you 15.88 million POPs. Only around 2 million short of the 18 million figure John Legere and Neville Ray claim the company has acquired over the past 2 months.
Breakdown of proposed Spectrum acquisitions:
Actel – 6.4 million POPs
I-700 A Block LLC – 1.1 million POPs
McBride Spectrum Partners – 2.91 million POPs
Frontier Communications – 1.51 million POPs
Thomas Kurian – 623k POPs
David Miller – 903k
Triad – 2.43 million POPs
Right now, there's been no official word on where the 700MHz spectrum is actually going live. T-Mobile claims it has tested – and even – activated it in some locations already. It's yet to state where those locations are. As soon as more A-block compatible devices are launched on the network, we'll surely hear more on that. Galaxy Note 4 and Z3 are both expected to arrive very soon, and both are band 12 compatible.
Source: Fierce Wireless, FCC