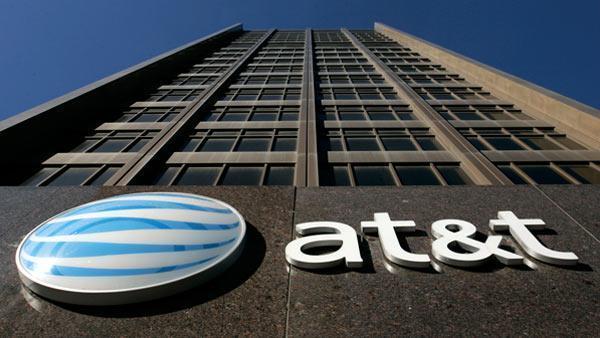 In a letter to the FCC's chairman, Tom Wheeler and a few other FCC commissioners, T-Mobile, Sprint and a few other organizations have asked the commission to review AT&T's recent low-frequency spectrum purchases. The purchases in question are predominantly for blocks of 700MHz B and C block spectrum. The other companies include Public Knowledge, Free Press, the New America Foundation, Comptel, the Computer & Communications Industry Association and the Writers Guild of America, West.
Earlier this year, the Commission ruled that deals that lead to any carrier grabbing control of 1/3rd of the spectrum below 1GHz in any individual market should be "subject to enhanced review".
"Seizing on an as-yet undefined 'enhanced factor' review for low-band spectrum concentration, AT&T recently filed for a number of transactions that, if granted, would result in AT&T holding more than 45 MHz of low-band spectrum in numerous markets. AT&T is a dominant carrier nationally and in these regions; therefore, the Commission should carefully scrutinize such applications to give meaning to the high hurdle 'enhanced factor' review creates and to protect against further anti -competitive concentration of low-band spectrum."
As reported by Fierce Wireless, AT&T has bought up several blocks of spectrum of the past few months:
Star Wireless, 700MHz C Block – 4 blocks in Wisconsin and Iowa

Consolidated Telephone Company, 700MHz C block – 2 blocks in Minnesota

KanOkla Telephone Association, 700MHz C Block – 1 block in Kansas, another in Oklahoma

Kaplan Telephone Company, 700MHz C Block – several blocks

Worldcall, 700MHz B Block – 2 blocks in Puerto Rico

Club 42 CM Limited Partnership, 700MHz – 2 blocks in California
AT&T is – of course – convinced that even after any enhance review by the FCC, the regulatory body will conclude that "these small deals will cause no harm to competition and will result in significant public interest benefits". And, although the company may be right with that presumption, I can't help but feel the pang of the carrier's failed bid to buyout T-Mobile which was also "in the best interest of the U.S. consumer."
AT&T isn't alone in purchasing several blocks of low-band spectrum. T-Mobile has also been busy adding airwaves to its network arsenal over the past few months, having agreed deals covering 18 million POPs. Around 15.88 million of which have been made public: 
Actel – 6.4 million POPs

I-700 A Block LLC – 1.1 million POPs

McBride Spectrum Partners – 2.91 million POPs

Frontier Communications – 1.51 million POPs

Thomas Kurian – 623k POPs

David Miller – 903k

Triad – 2.43 million POPs
This is on top of the mega-deal with Verizon earlier this year which saw 158 million POPs covered. That said, T-Mobile's spectrum buys have been for fairly small blocks. In most cases only having bought 12MHz blocks of spectrum. Nowhere near the 45MHz AT&T is said to have purchased. Whether or not the FCC will side with the smaller companies is yet to be seen. But one thing's clear, from this and John Legere's recent complaints at the Big Two, T-Mobile feels that competition isn't fair and that VZW and AT&T have to much money and too much spectrum.
Source: FCC, Fierce Wireless