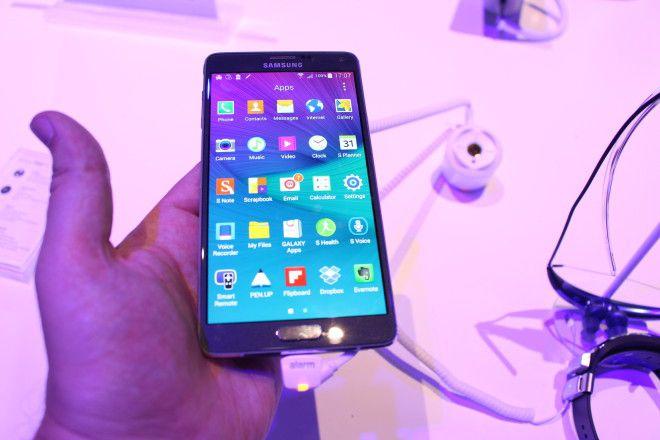 Towards the end of September, T-Mobile opened up pre-orders for its version of the Samsung Galaxy Note 4 with the promise of delivery by October 17th. Now it would seem, many customers who ordered on the first day (September 24th) have been receiving shipment notifications. We've had many of our readers contact us via email informing us that they're expecting their device to land as soon as this Monday, October 13. Four days ahead of schedule.
If you're in the market for a new Android device with top of the line specs and performance, you could do a lot worse than the Note 4. I got my hands on it at the launch event and I was mightily impressed. The screen is vibrant and sharp, the build quality feels better than anything Sammy has ever made, and the soft textured rear panel makes it really nice to hold. If the battery life and camera are as good as Samsung says they are, this could easily be the best Android device on the market.
We'd love to hear from you if you have also been giving an early-than-expected shipping date by T-mobile. Especially if you've already received it. Or even if you're planning on buying it but haven't pre-ordered yet. Is this Samsung's best ever device?