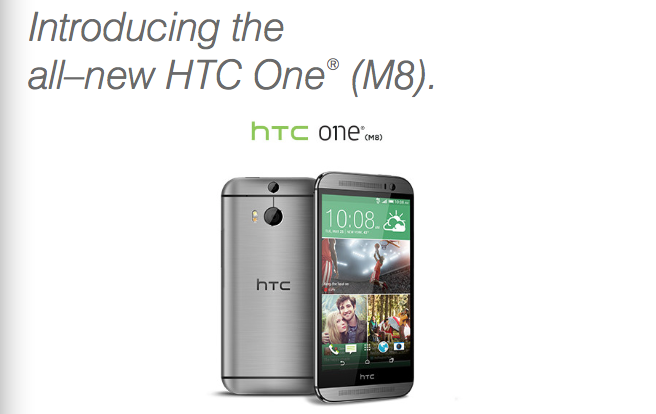 April 11th is just around the corner, and it's going to be a busy one for T-Mobile staff. Not only is the company kicking off a uniform change through its retail stores, it's also making the HTC One M8 and Galaxy S5 available for sale. The latter of those two has been available for pre-order since the end of March, the HTC however was only given a release date and no other order options, despite early rumors that we might see it the day after the announcement.
Today, you can go online to T-Mobile.com and pre-register for an alert when the HTC One M8 finally arrives. Sadly, there's no pre-order available. It's simply a case of handing over your personal details in exchange for a reminder. And unlike the Galaxy S5 pre-registration, there's no opportunity to win a free phone.
Read Also: HTC One M8 review
Read Also: Galaxy S5 hands on at MWC 2014
[Update: Apparently the page has been up for a few days already. But, you guys go ahead and pre-register anyway if you want this device.
Talking point: T-Mobile is putting a lot more effort in to its Galaxy S5 launch the HTC One, don't you think?]