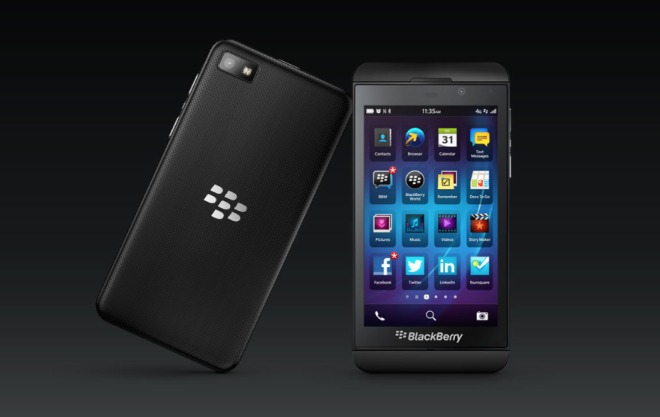 T-Mobile and BlackBerry's fall out has been well documented by now, so I won't go over old ground to explain why the Canadian smartphone maker decided to end its sales agreement with Tmo. Almost as soon as the announcement was made, BlackBerry began offering T-Mobile BBerry users the opportunity to buy a device from ShopBlackBerry at a discounted price. Customers were offered a $100 discount on a Z10, Q5 or Q10.
This offer was originally reported on by CrackBerry.com, and when we spotted it we asked you guys to get in touch if you'd received the email or if you planned on making use of it. At long last, someone has, and this is the generic email sent out to all BlackBerry customers using T-Mobile's network:
Dear BlackBerry Customer, 

We announced that BlackBerry is not renewing T-Mobile US's license to sell our products as of April 25, 2014. As a current T-Mobile US customer, your BlackBerry smartphones will continue to work after April 25 with no interruption to your service. 

FAQ's: http://blck.by/1lFJkuv 

Enjoy $100 off a BlackBerry smartphone at shopblackberry.com with promo code BLACKBERRY1 * as a thank you for your loyalty. 

The BlackBerry Team 

*Offer expires May 31, 2014. Valid in U.S. only. Coupon only valid towards the purchase of a BlackBerry Q5, Q10 or Z10 smartphone. Quantities limited. Limit 1 coupon per customer and 2 smartphones per customer. Offer may change without notice. 

This message was sent by BlackBerry Limited, 2200 University Avenue East, Waterloo, Ontario, Canada, N2K 0A7. 
In response to this offer, T-Mobile kicked off its own promotion to get rid of its BBerry inventory by offering $100 off the price of its BlackBerries until the end of 2014.
But there you have it, the promo code is BLACKBERRY1 – as some of you commented on the day the news broke – so let us know if you plan on using it to buy yourself a new device, or if you're going to stick with buying through T-Mobile direct and getting $100 off that way.