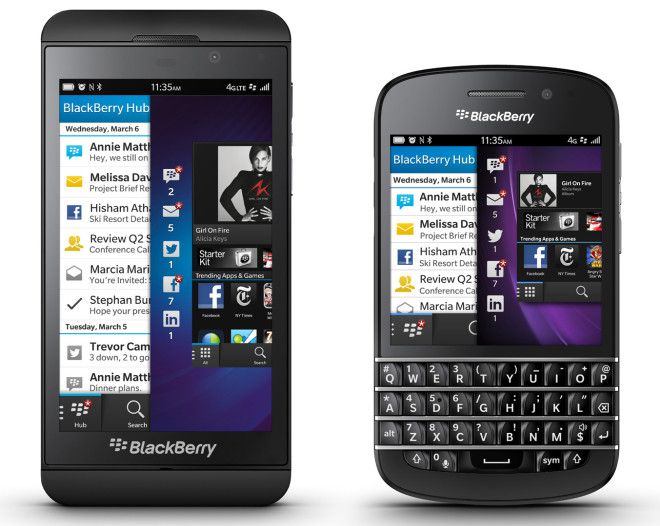 This BlackBerry vs. T-Mobile spat has turned in to a real game of cat and mouse. After BlackBerry announced it was ending its contractual agreement with Tmo to sell new devices, it started offering $100 towards any new unlocked device from ShopBlackBerry. In response, T-Mobile has announced that it will continue to support BlackBerry users and sell any existing inventory. To top it off, John Legere posted to the company blog announcing that between now and the end of the year, BlackBerry fans will receive $100 credit towards any new BlackBerry through T-Mobile. Counteracting BBerry's own offer.
"In fact, to show our appreciation for all current consumers so passionate and loyal to all things BlackBerry, we're offering a $100 credit toward any new device, including the BlackBerry Q10 or the Z10.  And this offer is good through the end of the year. So you can take your time.

One thing you can count on from us:  we'll keep listening to you and finding new ways to meet the needs of BlackBerry users – individuals and businesses – everywhere.   But we're not done.  Stay tuned for another Un-carrier offer that gives you more value and even more reasons to stay with America's fastest growing wireless company."
While the offer gives you until the end of the year, in reality it will only last until all of T-Mobile's BlackBerry inventory is depleted (since they won't be receiving any new stock from April 25th).  Let us know if you plan on taking advantage of the offer.
Via: T-Mobile