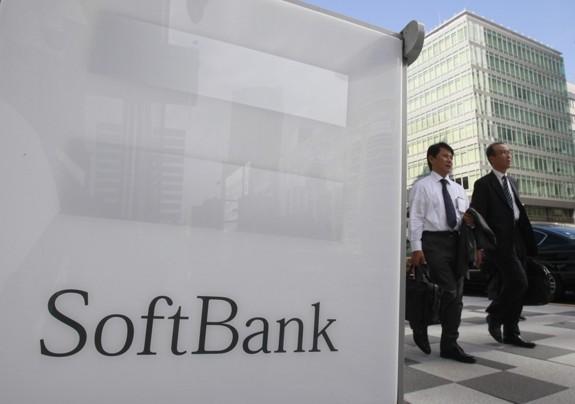 According to a report on DealReporter, SoftBank is close to securing $45 billion in financing from a number of large banks. According to the site's sources, those banks include JP Morgan, CitiGroup and Bank of America. Reports from the past couple of months have included other names in that list, and the figure has risen since the early reports of a $20 billion loan. According to the speculation, the company is keen on getting the deal done soon.
However, another report – over at Bloomberg – states that Masayoshi Son and Dan Hesse (SoftBank and Sprint's respective CEOs) are yet to decide whether or not to go ahead and bid for Deutsche Telekom's stake in Magenta. Having met with the U.S. regulators, its said that the two chiefs are to discuss those conversations with DT and decide how to move forward, or if they'll bother submitting a bid at all.
"SoftBank, which holds a controlling stake in Sprint, is attempting to convince the U.S. government that merging the No. 3 and No. 4 wireless carries will increase competition and improve prices and options against Verizon Wireless and AT&T Inc. While theDepartment of Justice and the Federal Communications Commission haven't completely dismissed the idea, they've resisted the concept of a Sprint and T-Mobile (TMUS)combination in preliminary talks with Son, three people said."
A lot has been made of Softbank's alleged plan to buy a controlling stake in T-Mobile US. Recently, according to many reports, both Sprint and Softbank chiefs had met with the Department of Justice and the FCC, to get their thoughts on a proposed merger between the country's #3 and #4 carriers. Neither of the governing bodies has been entirely encouraging, both have shared their doubts that it should go through.
Without any reassurance from the regulating bodies, it's difficult to see a way forward here. SoftBank stands to lose a lot of money if it submits a bid and has it rejected. It can't afford to be in the same position AT&T was in, it's already in debt and has to be certain that a merger would be accepted before making a move.
We'll hear within the next couple of weeks – I'm sure – if the company is moving ahead, or if it's going to put the brakes on before it potentially goes pear-shaped.