2013 was a great year for T-Mobile. Its Uncarrier party shook the wireless industry, and it soon became one of the most talked about companies. It gained more customers than any carrier (bar Verizon) and its CEO is hot property, with publications everywhere trying to get an interview with the unconventional figure that is John Legere. It also kicked off its LTE network and is in the process of expanding it to reach more people. But all of that counts for nothing if the carrier isn't taking care of its customers.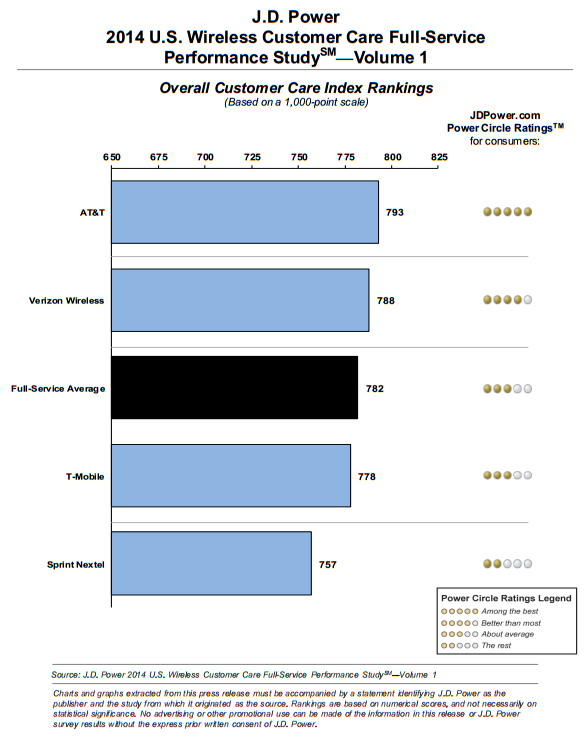 Good news here too. In the most recent results published by J.D. Power, T-Mobile's customer satisfaction is improving. In its survey, Tmo scored 778 out of a possible 1000. It's not bad going. In the previous survey it scored 760, which placed it in 4th place behind Sprint, Verizon and AT&T. This time out, it's overtaken Sprint and closed the gap on the big two. I'm sure Legere&Co. won't be best pleased seeing AT&T top the pile with an impressive 793.
It's clear, then, that Tmo still has some way to improve if it wants to match the top two in getting 4/5 "Power circles".  Still, it's an encouraging sign that the company – although growing fast – is still looking out for those that matter most.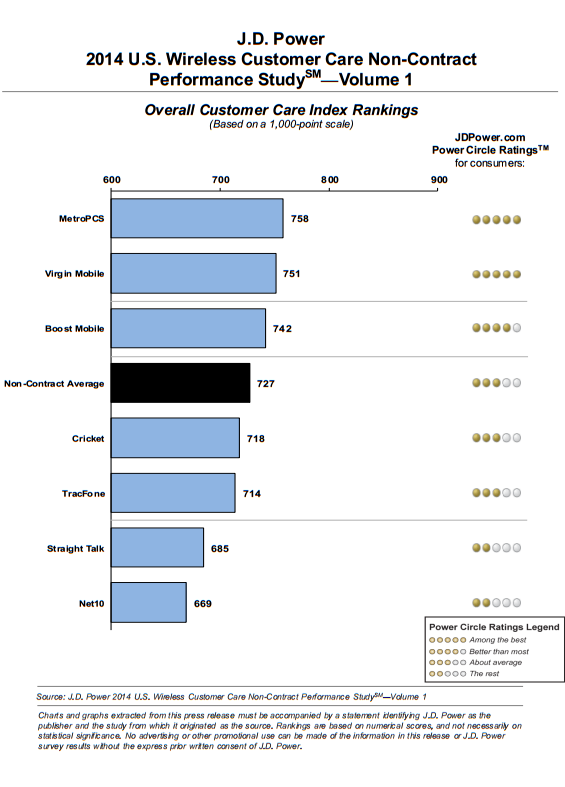 As well as T-Mobile improving, it was good news for prepaid carrier, MetroPCS which finished top of the "non-contract" carriers, ahead of Virgin Mobile, Boost Mobile, Cricket and TracFone.
Via: ZDNet
Source: J.D. Power