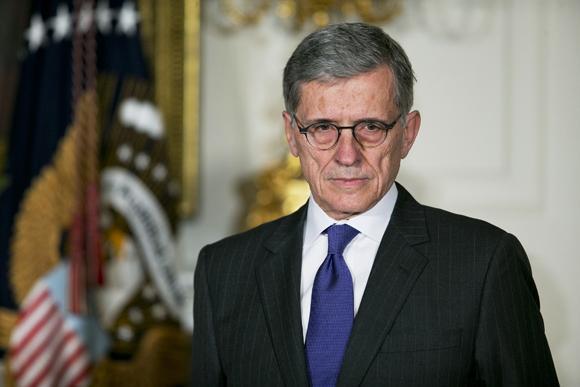 Last week it was revealed that the Department of Justice was highly skeptical of a deal between SoftBank and Deutsche Telekom that would see a merger of Tmo and Sprint. This week, the FCC's chairman has added his voice to the argument, and is in agreement with the DoJ.
Yesterday, SoftBank and Sprint's CEOs (Son and Hesse) met with Tom Wheeler, chairman of the FCC. During the meeting, Wheeler expressed his concerns over the deal.
As reported by Reuters:
Wheeler said he would keep an open mind about the potential transaction, according to the official, and generally echoed comments made last week by antitrust chief William Baer, who gave long odds to a regulatory approval of mergers between any two of the top four wireless phone companies.

Sprint has been trying to convince U.S. regulators that the prospect of more U.S. mobile industry consolidation should not be dismissed without a fair review, according to a person familiar with the situation.
This was likely only one of a few topics of discussion between SoftBank, Sprint and the FCC yesterday and shouldn't be taken as a guarantee that the deal won't go through. That said, with the DoJ and FCC both being concerned about the effects of a merger, it's clear that any attempt to join Sprint and T-Mobile has some major stumbling blocks ahead.
Sprint and SoftBank will likely continue to argue that the effect on the market place can only be good for the consumer. Whereas the DoJ's instant response is the usual: We want 4 major carriers, not 3.
Via: Reuters