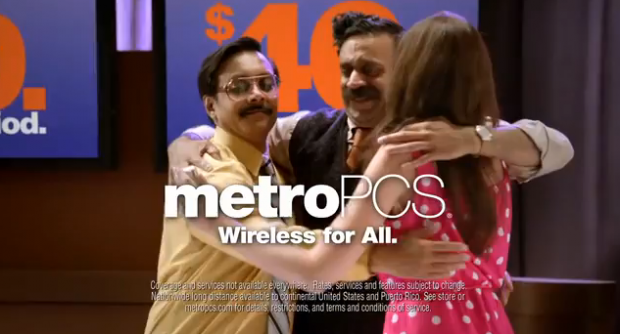 The revamped MetroPCS deal with T-Mobile has gained another round of support as the two proxy advisory firms originally opposed to the transaction, now endorse the deal. Institutional Shareholder Services Inc. and Glass, Lewis & Co have reversed their earlier positions recommending against the merger according to a statement provided by MetroPCS yesterday.
"We are pleased that both ISS and Glass Lewis recognize the enhanced stockholder value and compelling benefits created by the amended terms of the proposed combination," MetroPCS Chief Executive Officer Roger Linquist said in yesterday's statement.
It was the ISS and Glass, Lewis advisory reports that analysts credit with forcing the hand of Deutsche Telekom into raising their offer. The reversal by both proxy advisory firms follows the position reversals of both Paulson & Co., and P. Schoenfeld Advisory Management, two of the largest MetroPCS shareholders that had also opposed the deal.
Deutsche Telekom offered MetroPCS shareholders its "best and final offer" by cutting the amount of debt the new company would incur by $3.8 billion and extending the DT lockup period from six to 18 months. The latter move will assure Metro shareholders that DT won't move quickly to remove itself from the new company or "cut and run."
In its revised recommendation issued on April 17, 2013, ISS stated:

"In light of the improved terms of the merger agreement, which have enhanced the economic value PCS shareholders will receive in this merger, ISS' vote recommendations have changed."
"Given the reduced debt load that will be carried by the new company and the resulting appropriate equity split granted to PCS shareholders, and the increased commitment to the combined company exhibited by DT's extension of the lockup period, support FOR the merger is warranted."

In its revised recommendation issued on April 16, 2013, Glass Lewis stated:

"[We] believe Deutsche Telekom's revised offer adequately resolves the prior concerns that we and MetroPCS shareholders had voiced regarding the proposed merger with T-Mobile. By reducing the combined company's debt and interest payments following the merger, MetroPCS shareholders stand to realize greater value in the transaction from their implicitly larger and more valuable equity stake in the combined company."
"Moreover, we note that the revised offer represents Deutsche Telekom's "best and final" offer and now likely represents the best alternative available to MetroPCS at this time. In our view, the implied merger valuation for MetroPCS shareholders now falls within the acceptable range and the strategic merits of the combination make for a compelling deal for MetroPCS shareholders. Based on these factors, along with the unanimous support of the board, we believe the proposed transaction is in the best interests of shareholders."
Glass Lewis didn't immediately respond to Bloomberg's request for comment. MetroPCS shareholders will vote on the proposed T-Mobile merger on April 24th.
Bloomberg via MetroPCS Investor Page