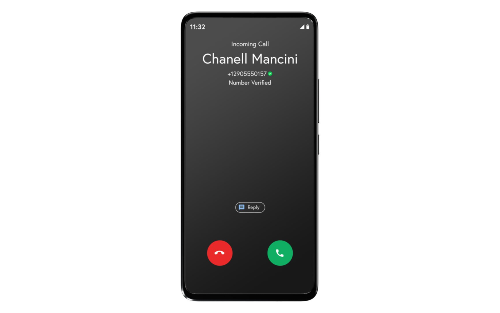 T-Mobile has completed its implementation of the Federal Communications Commission's STIR/SHAKEN protocols. And along with its completion, the Un-Carrier has filed for a certification of completion. Once it obtains the certification, T-Mobile promises that all calls coming from its network are 100% compliant with the FCC's Robocall Mitigation Database. 
Apart from the STIR/SHAKEN protocols' Number Verification, T-Mobile also provides free Caller ID under its Scam Shield protection. These features both give customers an assurance that the calls they receive have not been spoofed. Free Caller ID is also provided to all T-Mobile, Metro by T-Mobile, and Sprint individual, family, and business customers. 
"Number Verification, along with Caller ID, and the scam identification and blocking tools in Scam Shield, gives our customers the industry's most comprehensive free scam and spam protection," T-Mobile Consumer Group Executive Vice President, Jon Freier, said. "We were first to implement number verification in 2019 and today, all calls originating on the T-Mobile network are 100% STIR/SHAKEN compliant, giving our customers peace of mind that their calls are protected against scammers and spammers."
T-Mobile was the first wireless provider in the country to work with the other major networks to implement the protocols. T-Mobile achieved this in March, which allowed them to further fight number spoofing. As a result, T-Mobile is able to authenticate calls with providers that collectively represent around 98% of wireless customers in the country. 
Source: T-Mobile