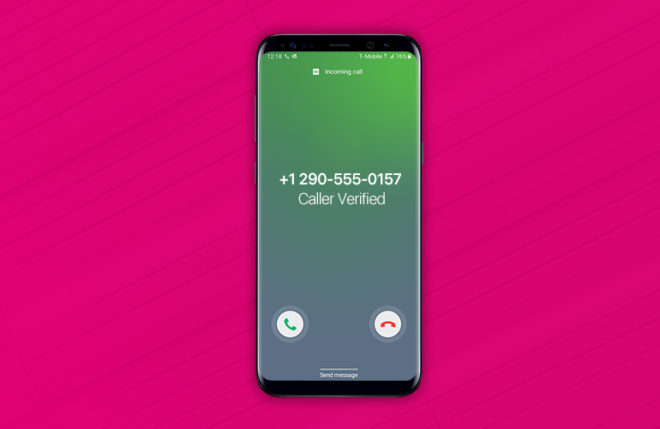 T-Mobile is teaming up with other carriers and state attorneys general to fight robocalls.
The new partnership includes T-Mobile, AT&T, Verizon, and Sprint, as well as several smaller carriers like U.S. Cellular and Charter and 51 state attorneys general. As part of the agreement, the carriers have agreed to deploy STIR and SHAKEN technologies to combat robocalls for their customers. T-Mo first deployed STIR and SHAKEN back in January.
STIR and SHAKEN are meant to fight against spoofing, which is when a spammer uses a phone number that looks like yours in order to make their call appear legitimate so that you answer.
In addition to deploying STIR and SHAKEN, the carriers participating in this agreement have pledged to make their anti-robocall tools available to customers for free and to roll out a new system that will label calls as legitimate or spam. The carriers will also investigate and take action against suspicious callers by notifying law enforcement and state attorneys general and working with them to trace the origins of robocalls.
"Illegal robocalls harass and harm our people. There is no silver bullet to put a stop to them, but these anti-robocall principles represent a dramatic step forward," said North Carolina Attorney General Josh Stein, one of the architects of this partnership.
There's no deadline for the participating carriers to deploy these robocall-fighting technologies, but Stein told The Washington Post that the "expectation is they will all implement them as soon as practical."
T-Mobile has been one of the biggest proponents of the STIR and SHAKEN technologies, becoming the first U.S. carrier to deploy them earlier this year and expanding support to several of its smartphones. To date, we've seen T-Mo partner up with Comcast and AT&T to fight robocalls with cross-network call verification. Now this partnership that includes 12 carriers and 51 state attorneys generals could help speed up the carriers' efforts to get more cross-network call verification going to fight spam calls.
How often do robocalls ring your phone?
Sources: The Washington Post, North Carolina Attorney General Josh Stein