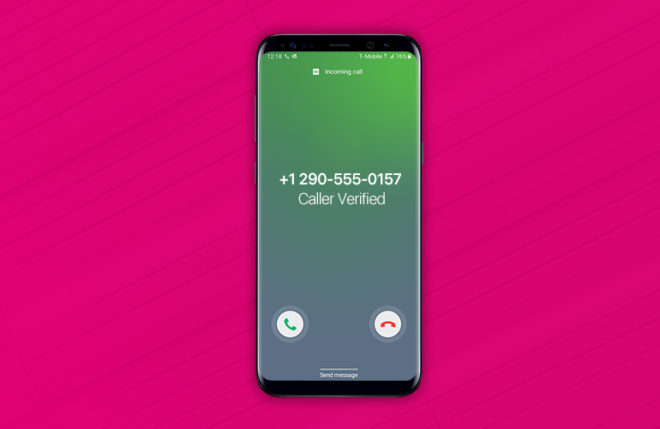 Normally when T-Mobile is talking about AT&T, it involves John Legere mocking the big blue carrier. But today T-Mobile and AT&T are teaming up.
T-Mobile and AT&T today launched cross-network call authentication using the SHAKEN and STIR standards. These are the technologies that power T-Mo's Caller Verified feature, and they verify that an incoming call is actually from the number listed on your caller ID and not a robocaller or a scammer spoofing the number to make their call appear legitimate. One way that scammers spoof numbers is to match the area code and 3-digit prefix of the person they're calling.
In order to use Caller Verified, you'll need one of 12 Samsung or LG devices on T-Mobile or Metro by T-Mobile. Those phones include the Samsung Galaxy S10, Galaxy S10+, Galaxy S10e, Galaxy S9, Galaxy S9+, Galaxy S8, Galaxy S8+, Galaxy Note 8, Galaxy Note 9, LG G8 ThinQ, LG G7, and LG V40.
T-Mo first rolled out its SHAKEN and STIR-based Caller Verified feature in January 2019, making it the first U.S. carrier to do so. Back in April it partnered with Comcast to verify calls between T-Mobile and Comcast home phones, and now T-Mo is working with AT&T to continue to expand Caller Verified and protect customers from robocalls and scams.
Source: T-Mobile