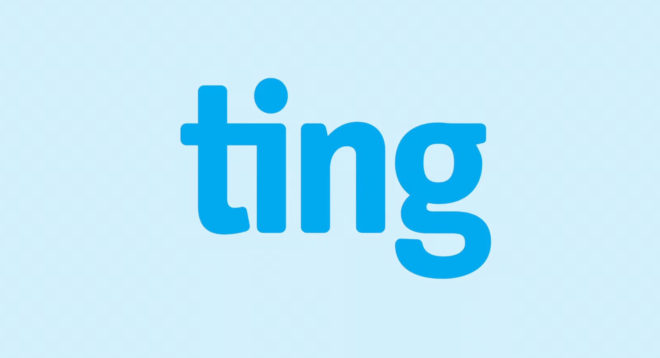 MVNO Ting announced this week that it's terminating its agreement with T-Mobile this year.
Ting will terminate its relationship with T-Mobile on December 19th, and it has a 12-month runoff period that will give it one year to migrate its customers to another network. Ting also has an agreement with Sprint, but now that it's ending its deal with T-Mobile, it's striking a partnership with Verizon.
"With Verizon, we will be adding the network that in our opinion has the best coverage and performance ratings in the U.S.," explained Elliot Noss, CEO Tucows, Ting's parent company. "Our contract with Verizon is better than that with T-Mobiel in terms of rates, guarantees and other financial terms, which had negatively impacted Ting Mobile's past performance. Finally, our dealings with Verizon to this point have been productive and professional."
Ting customers will be able to use the Verizon network after Ting completes its integration with Verizon's systems, which is expected to happen by the end of 2019.
As for why it's terminating its relationship with T-Mobile, Noss pointed to uncertainty regarding T-Mobile and Sprint's merger. "We had expected that the proposed Sprint/T-Mobile merger would have been resolved by now. If that had happened, we would have been able to engage with the parties and assess the financial implications of potential post-merger relationships," Noss said. "However, because the merger has not occurred, we had to assess our relationships with Sprint and T-Mobile separately."
Noss also announced this week that it has extended its agreement with Sprint through September 2020.
Ting is an MVNO, or mobile virtual network operator, which sells service using another company's network. While T-Mobile is likely disappointed that it's losing its partnership with Ting, the carrier is also probably still heavily focused on getting its merger with Sprint across the finish line. T-Mo and Sprint previously said that they expected the merger to be completed in the first half of 2019, but we've passed that point and the deal is still being reviewed by the Justice Department and is facing a lawsuit from several state attorneys general who want to block it.
UPDATE: Ting Mobile said in late 2019 that it has reached an agreement to continue using T-Mobile's network in addition to using the Verizon and Sprint networks.
Via: Light Reading
Sources: Tucows (1), (2)