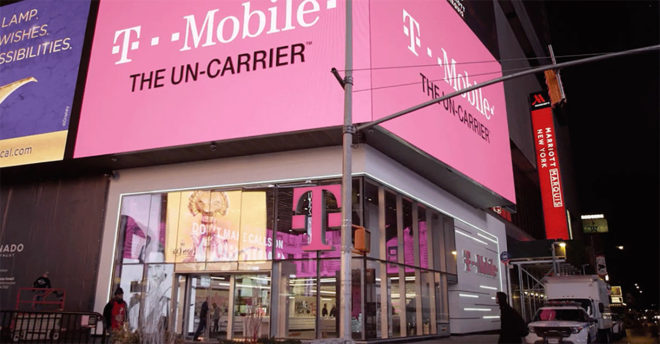 Just as the rumors suggested, a group of state attorneys general have filed a lawsuit to block the proposed T-Mobile-Sprint merger.
New York Attorney General Letitia James announced the lawsuit today, which also includes state attorneys general from California, Colorado, Connecticut, Washington D.C., Maryland, Michigan, Mississippi, Virginia, and Wisconsin. The complaint has been filed in the state of New York.
In their lawsuit, this group of state attorneys general argue that if T-Mobile and Sprint are allowed to merge, consumers will be harmed because competition in wireless will be "lessened substantially" and prices for mobile services "are likely to be higher than they otherwise would be". The group also argues that the quality and quantity of wireless servies are "likely to be less than they otherwise would" if the deal is approved and that "innovation will likely be reduced".
Jobs are another major focus of the lawsuit. The attorneys general argue that the deal will harm independent wireless dealers and that carrier consolidation will lead to a "substantial loss" of retail jobs and lower pay for workers.
BREAKING: We're leading a coalition to block the proposed merger of T-Mobile & Sprint.

The merger would deprive customers of the benefits of competition & drive up prices for cellphone services.

When it comes to corporate power, bigger isn't always better. #Megablock

— NY AG James (@NewYorkStateAG) June 11, 2019
The attorneys general say that their investigation found that many of T-Mobile and Sprint's claimed merger benefits are "unverifiable" and that they could be only be delivered several years into the future, if at all, but that the combined company would "immediately have the power and incentive to raise prices, while cutting quality." They go on to argue that any efficiencies that may be gained from the merger would be outweighed by the harm to competition and consumers.
Before filing the lawsuit, the states involved gave consideration to T-Mobile and Sprint's claims that rural coverage will be improved as part of the merger. However, the group says that T-Mobile has yet to provide any plans to build new cell sites in areas that wouldn't otherwise be served by either T-Mo or Sprint.
Here's what New York Attorney General Letitia James said about the lawsuit:
"When it comes to corporate power, bigger isn't always better. The T-Mobile and Sprint merger would not only cause irreparable harm to mobile subscribers nationwide by cutting access to affordable, reliable wireless service for millions of Americans, but would particularly affect lower-income and minority communities here in New York and in urban areas across the country. That's why we are going to court to stop this merger and protect our consumers, because this is exactly the sort of consumer-harming, job-killing megamerger our antitrust laws were designed to prevent."
Source: NY Attorney General