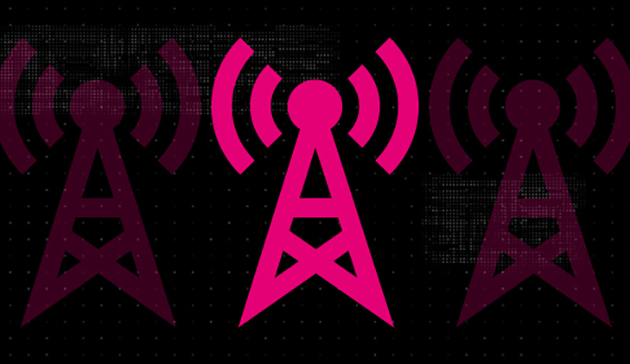 Ookla today released its latest report on the state of mobile networks in the U.S., and T-Mobile has improved its network since last year's report.
In its mobile network performance report, Ookla gave T-Mobile a Speed Score of 30.94. That's up from 27.86 one year ago and the second best score in the report, trailing only AT&T with a score of 32.91. Ookla's Speed Score measures download and upload speeds to rank network performance.
The report goes on to note that T-Mobile has "expanded its LTE footprint at a furious pace" thanks to its 600MHz spectrum and its network team.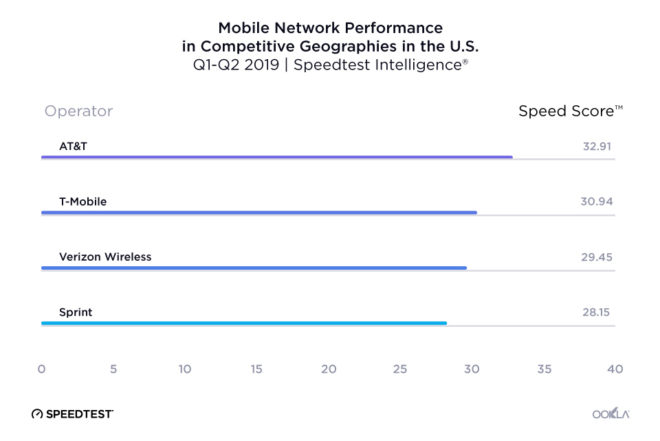 T-Mobile earned an 86.9 percent Acceptable Speed Ratio from Ookla, which measures what percent of a carrier's downloads are 5Mbps or higher. That's right behind Verizon and its 87.3 percent ASR. T-Mo also came in second for LTE Time Spent, with customers on LTE 91.2 percent of the time. T-Mobile finished third in 4G Availability Outside of Competitive Geographies, wiht 96.4 percent availability.
Finally, Ookla measures the Speed Score each carrier put up on two flagship devices, the Galaxy S10+ and iPhone XS Max. T-Mobile's Galaxy S10+ put up a Speed Score of 44.02 and the iPhone's Speed Score was 34.95, both of which were good for second place behind AT&T.
T-Mobile CTO Neville Ray today issued a statement on Ookla's report, saying, "The carriers want us to believe there's a trade-off between network quality and price, but these studies show that's not true any longer. T-Mobile's network is the only one to provide meaningful performance in every category, going toe-to-toe with the big guys while they fluctuate wildly from one measure to the next."
While T-Mo may not have come out on top in Ookla's Speed Score like it did last year, it did improve its score by three points. That shows that the network continues to get better, which is important.
The full Ookla report is available at the link below, complete with info on the fastest carrier and best LTE availability in many major cities. T-Mobile was the fastest in cities like Atlanta, Buffalo, Omaha, and Miami.
Source: Ookla