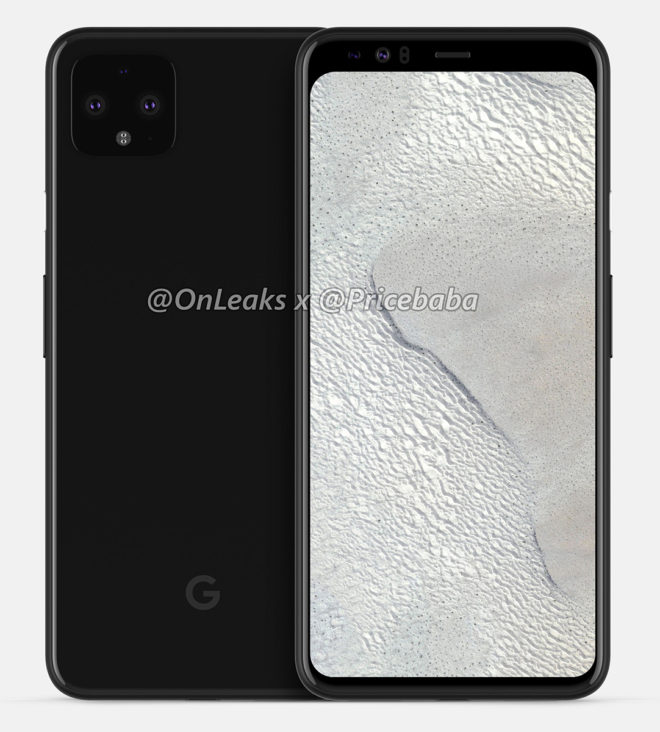 New renders claim to show off the Google Pixel 4 XL, and there's a mix of good and not-so-good changes included.
One of the first changes you're sure to notice is the lack of a notch. The Pixel 3 XL had a large notch that housed its dual front cameras, but CAD-based renders from Pricebaba and OnLeaks show that the Pixel 4 XL will have a full forehead where its dual front cams and other sensors live. We can see a small chin at the bottom of the screen, too.
Around back are a couple more changes. There's no rear fingerprint reader here, suggesting that the Pixel 4 XL could have an in-display fingerprint sensor or perhaps rely on face unlock. We can also see a couple of rear cameras like on the Pixel 4 that Google recently confirmed, and rumors say that one of those cameras could be a telephoto lens. There's also a third sensor that could be a Time of Flight (ToF) sensor, which is used to help capture depth info.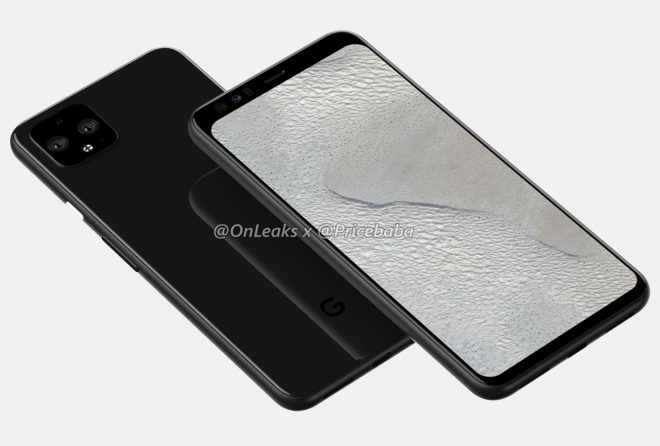 Moving to the bottom of the phone, we can see a couple of speaker grilles. While the Pixel 3 XL offered front-firing speakers, it's expected that the Pixel 4 XL will have downward-firing speakers. And one thing that's unchanged from the Pixel 3 XL but is still kind of a bummer is that the Pixel 4 XL will reportedly not have a 3.5mm headphone jack.
Spec details for the Pixel 4 XL are light, but today's report does say it'll have a 6.25-inch screen. A Snapdragon 855 processor is also likely to be included. The Pixel 4 XL will reportedly measure 160.4 x 75.2 x 8.2mm, while the Pixel 3 XL 158 x 76.7 x 7.9mm.
T-Mobile recently added the Pixel 3, Pixel 3 XL, Pixel 3a, and Pixel 3a XL to its roster, so it's possible that we'll see the Pixel 4 and Pixel 4 XL hit T-Mo's shelves when Google launches them. New Pixel launches have all happened in early October so far, so the Pixel 4's launch could be a few months away.
What do you think of the changes Google has made to this Pixel 4 XL?
Source: Pricebaba