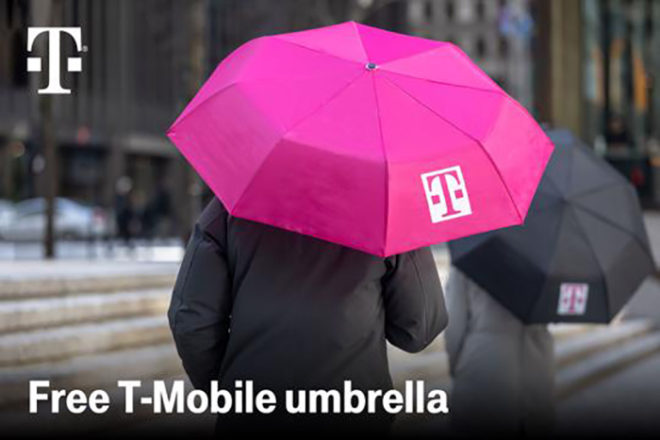 Next week's T-Mobile Tuesday gifts are now official, and another piece of T-Mo-branded gear is coming.
On Tuesday, March 19th, T-Mobile customers can get a free T-Mobile umbrella, just in time for spring rain showers. It looks like there will be two color options available: magenta and black. This umbrella joins the long list of T-Mobile swag that's been offered through T-Mobile Tuesdays, including socks, a travel mug, a zip pouch, and a water bottle.
Also coming next week is a free one-night disc rental from Redbox, $0.10 off per gallon of gas from Shell, and a free taco from Taco Bell.
There will not be a sweepstakes next week.
Source: T-Mobile Tuesdays