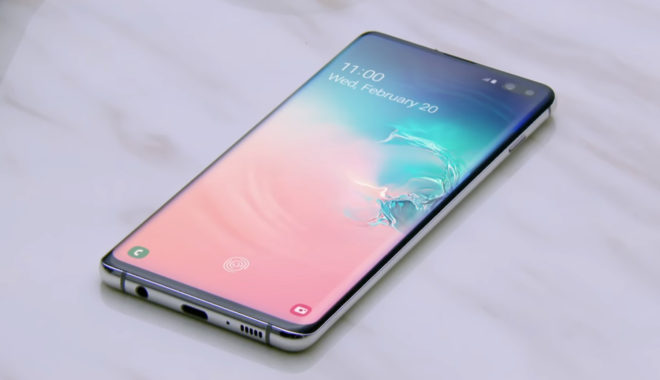 Right on schedule, Samsung's new Galaxy S10 phones are available for pre-order from T-Mobile.
You can now pre-order the Samsung Galaxy S10, Galaxy S10+, and Galaxy S10e from T-Mobile and Samsung. T-Mo's website appears to be loading slowly, but you can also pre-order in-store or over the phone. Color options include Prism Black, Prism White, Prism Blue, and Flamingo Pink, and the 12GB/1TB Galaxy S10+ is also available in Ceramic Black or Ceramic White. When it comes to RAM and storage options, the Galaxy S10 is available in 8GB/128GB and 8GB/256GB versions; the Galaxy S10+ is offered in 8GB/128GB, 8GB/512GB, and 12GB/1TB models; and the Galaxy S10e is available in 6GB/128GB and 8GB/256GB variants.
Here's what the starting prices for the three phones looks like:
Samsung Galaxy S10
EIP: $99.99 down, $22.23 per month for 36 months ($899.99 full retail)
JOD: $149.99 down, $31 per month for 18 months, $192 residual
Samsung Galaxy S10+
EIP: $199.99 down, $22.23 per month for 36 months ($999.99 full retail)
JOD: $249.99 down, $30 per month for 18 months, $210 residual
Samsung Galaxy S10e
EIP: $0 down, $20.84 per month for 36 months ($749.99 full retail)
JOD: $0 down, $33 per month for 18 months, $155.99 residual
T-Mobile is offering a few deals with these new Samsung flagships. You can get up to $620 off via bill credits when you trade in an eligible device (Samsung Note 9, GS9, GS9+; Apple iPhone 8, 8+, X) and add a new line, or get half off the S10e or $390 off the S10/S10+ with an eligible trade-in (iPhone 7, 7+, 8, 8+, X; Samsung Galaxy S9 series, S8 series, Note 8; LG V30, V30+, G7; OnePlus 6T) or a new line.
T-Mo is also offering a deal that'll get you four T-Mobile Essentials lines plus four Galaxy S10e phones for $40 per line per month. To get this deal, you need to add a voice line or trade in an eligible device per line and enroll in autopay.
Samsung is running its own pre-order deal, offering a free pair of its new Galaxy Buds truly wireless earbuds to customers who pre-order a Galaxy S10 or S10+.
The Samsung Galaxy S10, S10+, and S10e will launch on March 8th. T-Mobile has a history of shipping pre-ordered Samsung Galaxy flagships ahead of their launch dates, though, so those of you that pre-order may get your new device before the general public, which is always exciting.
So now we know the specs, the designs, the prices, and the deals, and the pre-order buttons are live. Are you going to buy one of Samsung's new flagships? If you do, let us know which model you chose!
Sources: T-Mobile: Samsung Galaxy S10, Samsung Galaxy S10+, Samsung Galaxy S10e, Samsung