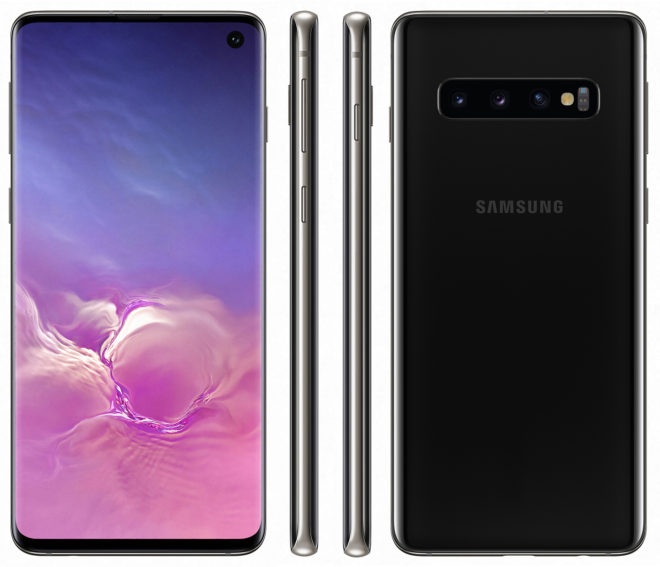 After appearing in countless leaks and rumors over the past few months, the Samsung Galaxy S10 was made official today.
There are actually four S10 models this year: the Galaxy S10, the Galaxy S10+, Galaxy S10e and a special 5G model. One thing that they all have in common, though, is their hole-punch display. Samsung managed to avoid the notch-mania that swept up most of the smartphone world over the past year or two, but this year the company put the Galaxy S10's front camera in a hole-punch in the upper right corner to slim the bezels further.
Speaking of the display, the Galaxy S10 is packing a 6.1-inch 3040×1440 Super AMOLED panel with curved edges, a 19:9 aspect ratio, and an ultrasonic fingerprint sensor built into the lower portion of the screen. The Galaxy S10+ is the largest of the trio with a 6.3-inch 3040×1440 display and the same curved edges and fingerprint sensor as the standard S10. And then there's the Galaxy S10e which is the lower-cost model with a smaller 5.8-inch 2280×1080 display that's also flat. The S10e lacks an in-display fingerprint sensor, too, instead offering a fingerprint reader on its side.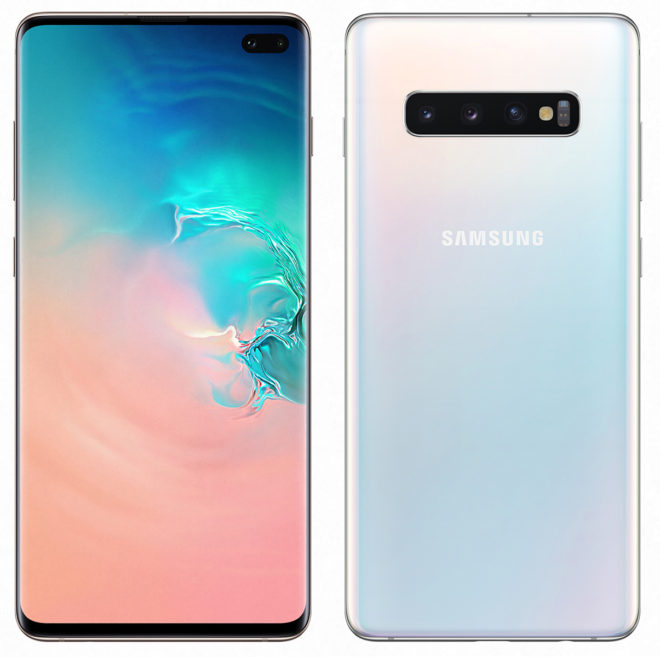 Camera performance has regularly been a highlight for Samsung's Galaxy S phones, and that's no different with the S10 series. Both the S10 and S10+ boast a triple rear camera setup that includes a 12MP telephoto camera with 2x optical zoom and optical image stabilization, a 12MP wide angle snapper with a 77-degree field of view and Dual Pixel OIS, and a 16MP ultra wide angle camera with a 123-degree field of view for your group selfies. The Galaxy S10e has just two rear cameras, losing the 12MP telephoto sensor found on its two siblings.
Samsung touts that it's adding some special software sauce to its cameras, too, like the Scene Optimizer that uses the phone's Neural Processing Unit to recognize and process the scene that you're pointing your camera out without extra work from you. And then there's Shot Suggestion, which will automatically offer composition recommendations to help you frame your photo.
Around front, both the Galaxy S10 and S10e have a 10MP Dual Pixel AF selfie camera in their hole-punch displays. The Galaxy S10+ boasts a double front camera setup, adding an 8MP RGB depth sensing camera.
Each member of the Galaxy S10 family comes equipped with Qualcomm's flagship Snapdragon 855 processor. The Galaxy S10e is available with 6GB or 8GB of RAM while the S10 gets 8GB of RAM. And then there's the Galaxy S10+, which is getting a special model with 12GB of RAM and a ceramic backside. When it comes to storage, the S10e is available with 128GB or 256GB and the S10 gets 128GB and 512GB versions. The S10+ is available with 128GB or 512GB, but if you opt for the aforementioned 12GB RAM model, you'll get a whopping 1TB of storage. Each model also includes a microSD slot for you to add even more storage.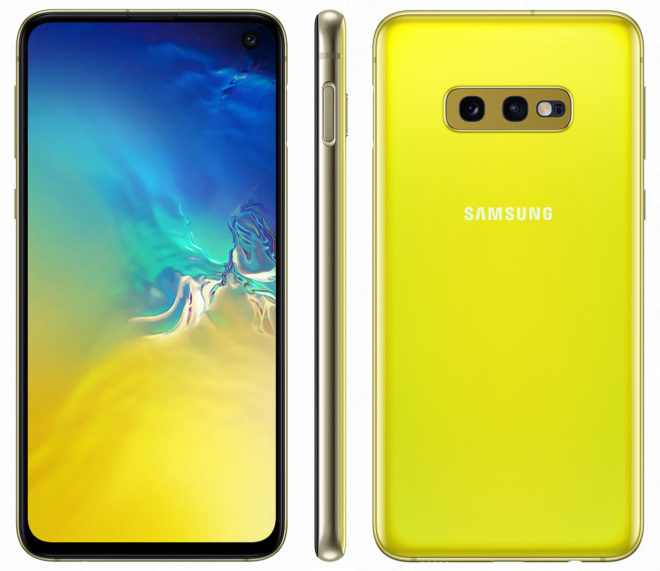 Other notable features of the S10 family include a 3100mAh battery on the S10e, a 3400mAh battery on the S10, and a 4100mAh battery on the S10+. All three have USB-C ports, and yes, all three have a 3.5mm headphone jack, too. Fast charging and fast wireless charging is included as well, and a feature called Wireless PowerShare will let you charge Qi-certified phones and compatible wearable devices with your S10. Each phone comes preloded with Android 9.0 Pie and Samsung's new One UI.
When it comes to cellular connectivity, the Samsung Galaxy S10 family offers Enhanced 4×4 MIMO, up to 7x carrier aggregation, License Assisted Access (LAA), and LTE Cat.20.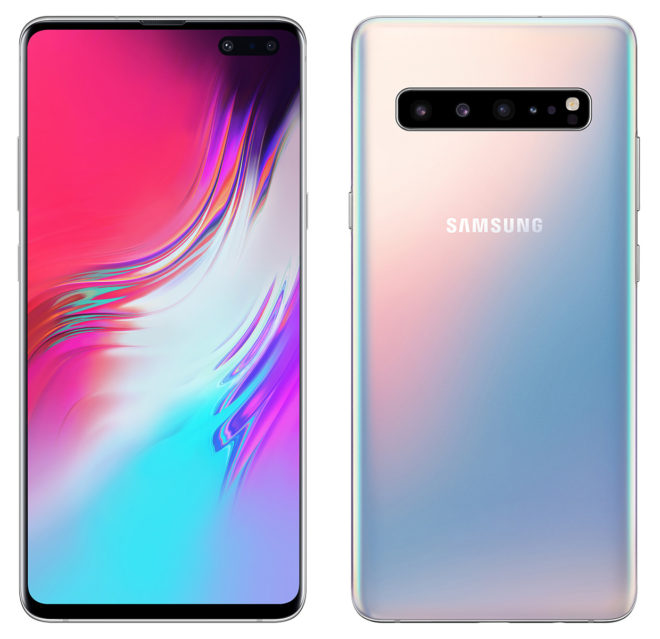 And then there's the Galaxy S10 5G. This special edition shares many of the same specs as the 4G Galaxy S10 models, but steps up to a 6.7-inch 3040×1440 Super AMOLED display. It's got a Snapdragon 855 processor, 8GB of RAM, 256GB of storage, and a quad rear camera setup that adds a 3D Depth sensor. There's also a 3D Depth sensor on the front of the phone alongside its 10MP selfie cam. And to help keep you running on 5G, this model has been upgraded to a 4500mAh battery.
The Samsung Galaxy S10, S10+, and S10e will be available for pre-order starting tomorrow, February 21st, and will launch on March 8th. Pricing will start at $749.99 for the Galaxy S10e and go up to $899.99 for the Galaxy S10 and $999.99 for the Galaxy S10+. For a limited time, customers who pre-order a Galaxy S10 or S10+ will receive a free pair of Samsung's new Galaxy Buds truly wireless earbuds.
The 5G version of the Galaxy S10 will be available from Verizon at first, but T-Mobile has confirmed that it'll sell the device, too. Expect a launch sometime this summer.
So now that they're official, what do you think of the Galaxy S10 and its variants? Will you be picking one up?
Source: Samsung