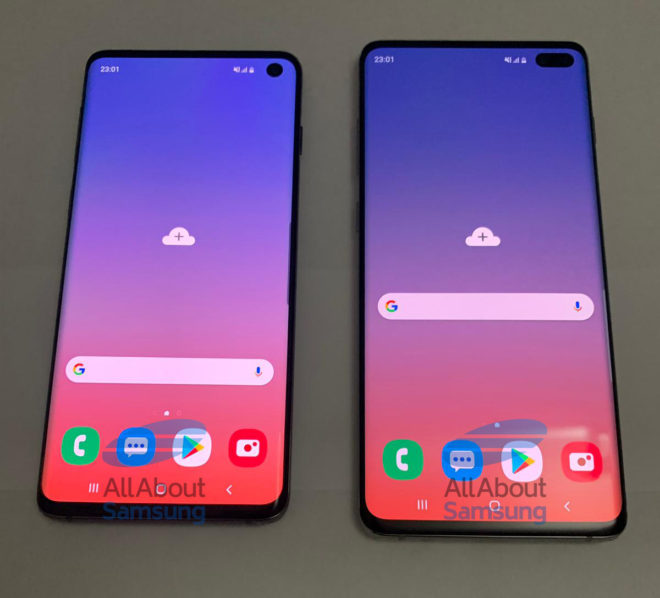 The Samsung Galaxy S10 and S10+ have leaked again, but this time we're getting our best look yet at the upcoming flagship smartphones.
New photos from AllAboutSamsung show the Galaxy S10 and S10+ from several angles. We get a clear look at the front of both phones, with the S10 boasting a single camera hole-punch and the S10+ packing two front cameras in its hole-punch. We can also see slim bezels around the displays of both phones.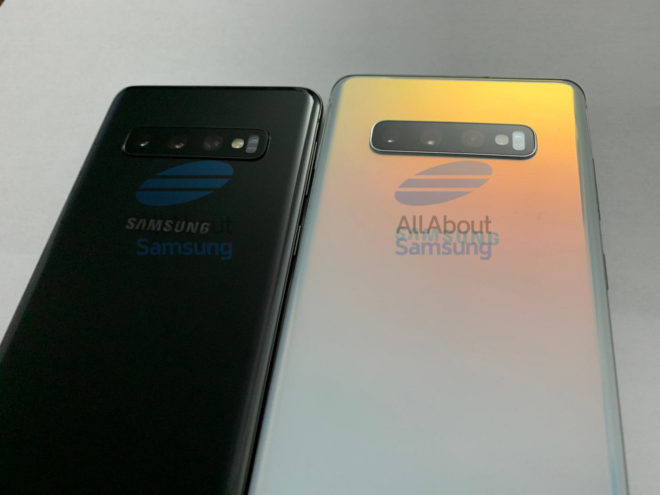 Around back, both the S10 and S10+ have a triple rear camera setting. Both phones have also ditched the rear fingerprint reader found on the Galaxy S9 and S9+, which seemingly backs up the rumors that Samsung will switch to an in-display fingerprint sensor for the S10 and S10+. On the bottom of both phones, we can see a USB-C port for charging and a 3.5mm headphone jack, which is exciting for folks who are upset about that jack going missing from other smartphones recently.
We've seen quite a few Galaxy S10 leaks recently, but this is the best one we've gotten yet, giving us a clear look at the hole-punch display of both the S10 and S10+ and also confirming that both phones will retain the 3.5mm headphone jack. While there's no word yet on any T-Mobile availability for either the S10 or S10+, T-Mo has sold Samsung's flagship phones for several years now, and so it's very likely that these new Galaxy S models will make their way to Magenta as well.

Samsung is holding an event on February 20, and it's widely expected that the new Galaxy S10 phones will be officially announced there.
Source: AllAboutSamsung