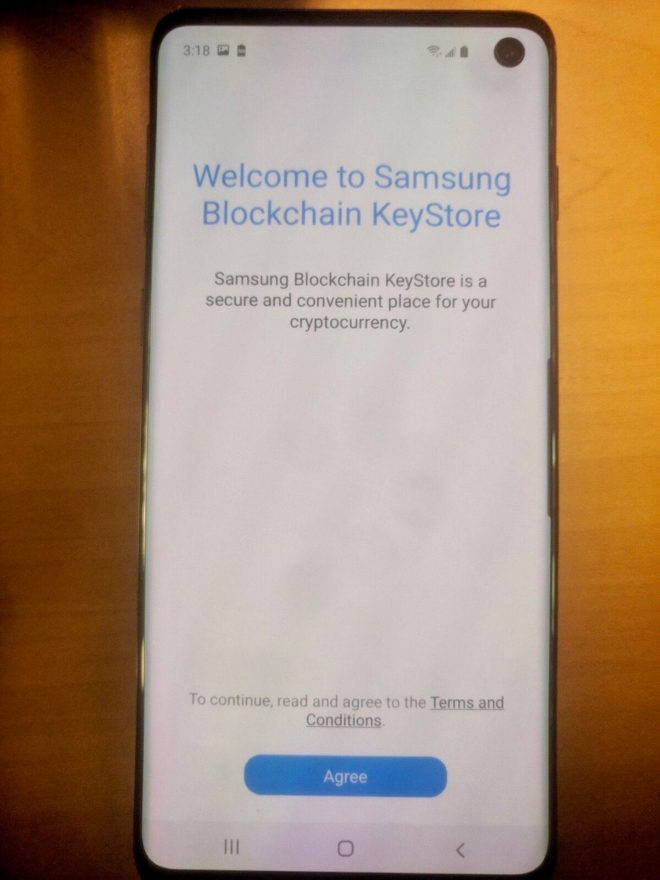 The Galaxy S10 has already leaked out a few times this month, and now it's popped its face out once again.
Photos of the Samsung Galaxy S10 have leaked, giving us another look at the upcoming flagship and its hole-punch display. This model has just a single front camera in its hole-punch, suggesting that this is the standard Galaxy S10 model.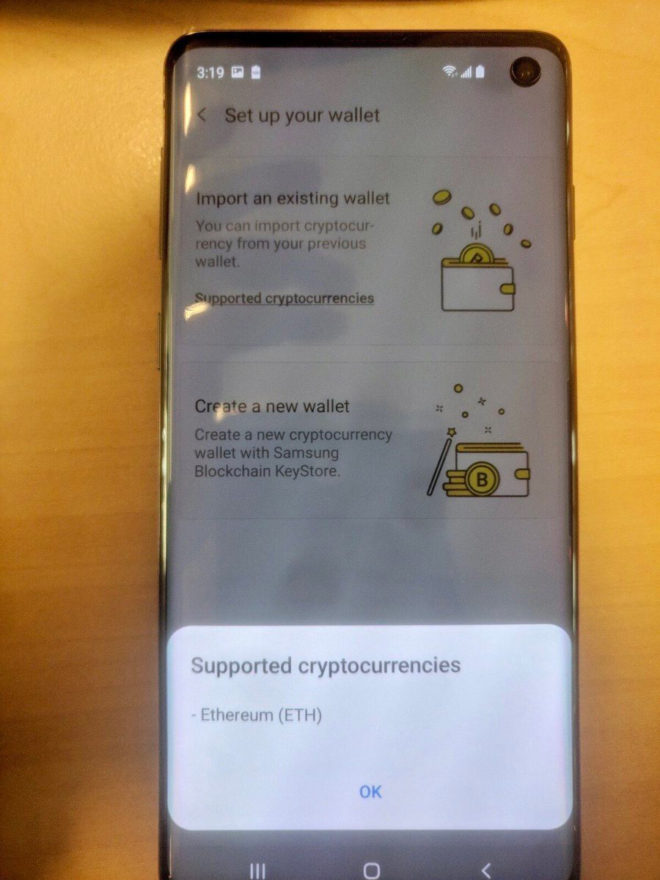 Today's images also show a "Samsung Blockchain KeyStore". According to the device, the app will offer a "secure and convenient place for your cryptocurrency". The photos show that the app supports Ethereum (ETH), and in the phone's settings we can see a way to "secure and manage your blockchain private key".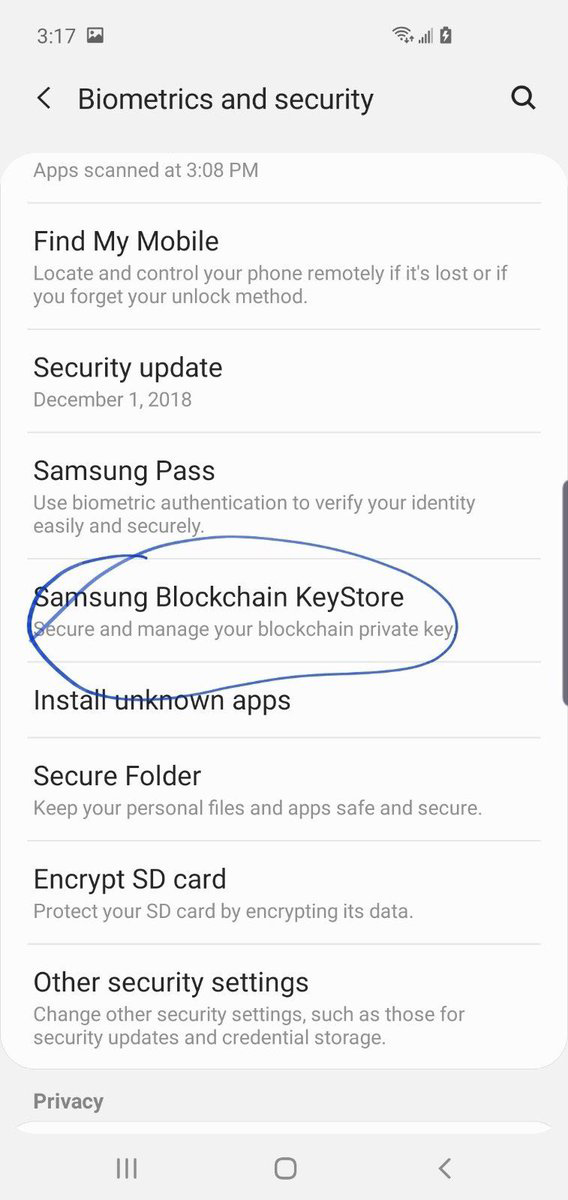 We've gotten a few looks at the Galaxy S10 and its hole-punch display lately, but these new photos give us a pretty good look at the screen and its front camera. The hole-punch is notable because it's becoming a new trend in smartphones and because Samsung avoided the notch on its Galaxy S flagships, but it looks like the company will embrace the hole-punch with the S10, possibly as a way to further slim the bezels surrounding the screen.
Also of note is the Samsung Blockchain KeyStore shown in these images. There haven't been a ton of blockchain and cryptocurrency-focused phones and apps from major smartphone makers, though HTC did sell a blockchain-centric device last year. Now it appears that Samsung will be trying to get in on the trend and make its new phone a bit more appealing to those who are into cryptocurrency.
What do you think of hole-punch displays like the one found on the Galaxy S10?
Source: Ben Geskin (Twitter)