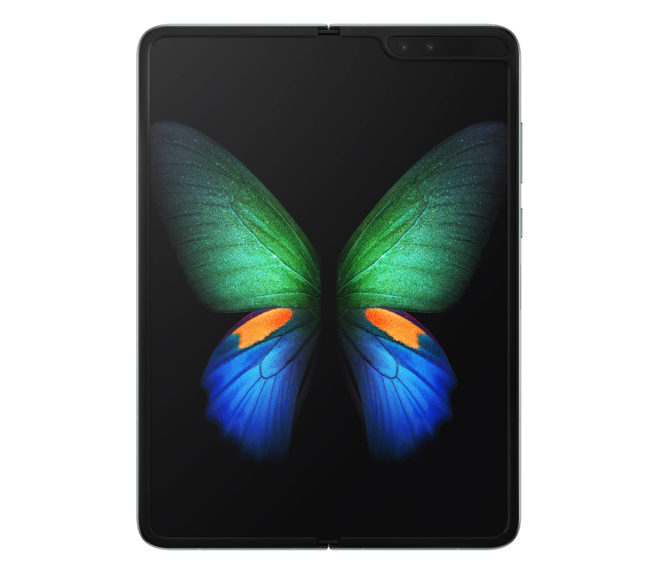 Today is Samsung's big Unpacked event, and along with the Galaxy S10, Samsung debuted its first foldable smartphone.
The Samsung Galaxy Fold is a foldable Android smartphone. When folded up, it's got a 4.6-inch screen so that you can quickly do things like respond to messages, play and pause music, and answer calls without unfolding the device. When you unfold it, you get a whopping 7.3-inch screen to give you more space for movies, maps, photos, and more.
Samsung says that it's using App Continuity to let you launch an app on the front screen and then continue where you left off when you open the screen. And with the screen unfolded, you can multitask with up to three apps running at once, letting you take full advantage of that big screen.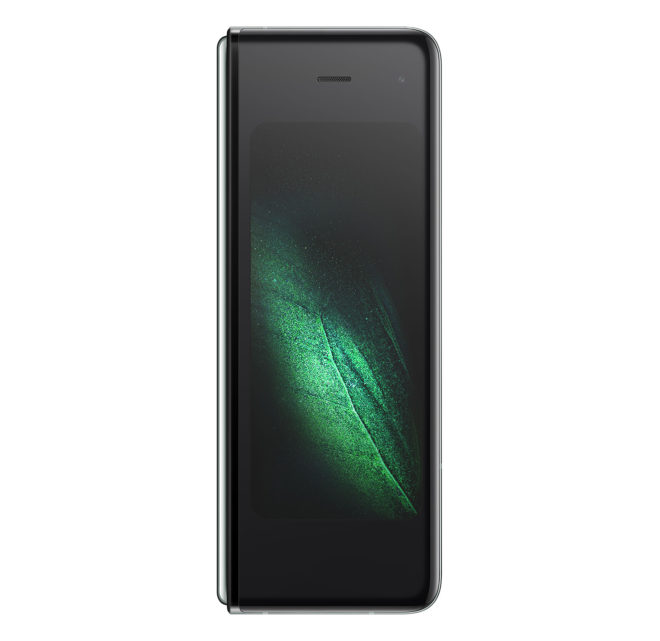 There's a total of six cameras on the Galaxy Fold so that you'll always be able to snap a shot, no matter which position the device is in. There are three rear cameras, including a wide angle sensor, an ultra wide angle snapper, and a telephoto lens, and there's a dual front camera setup on the inside that offers a wide angle camera and RGB depth sensor. There's a single front-facing camera on the device, too.
Unsurprisingly, a flagship device like the Galaxy Fold has some top-end internals, too. Samsung has equipped the Galaxy Fold with 12GB of RAM and 512GB of UFS 3.0 storage. There's also a 4380mAh battery inside the device.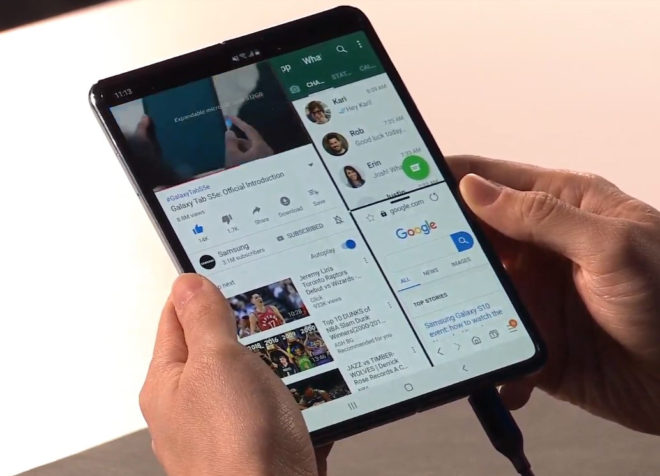 One thing that shouldn't come as a surprise that the Galaxy Fold won't be cheap. Samsung says it'll launch on April 26th at a starting price of $1,980. It'll be available in four colors and will be sold in LTE and 5G versions. T-Mobile says that it'll carry the Galaxy Fold in Q2 2019.
The Samsung Galaxy Fold looks like a pretty interesting device. It's obviously a first gen product, and it's not going to win any thinness awards, but Samsung has managed to make it look pretty sharp for a first gen foldable smartphone. The near-$2,000 price tag means that most folks probably aren't going to pick one up, but if you love to be on the bleeding edge, the Galaxy Fold looks like it could be solid.
What do you think of the Samsung Galaxy Fold?
Plus, stay tuned for Q2 when @TMobile will carry the Galaxy Fold phone! Then this summer we'll also carry the brand new @SamsungMobileUS Galaxy S10 5G!

— John Legere (@JohnLegere) February 20, 2019
Source: Samsung