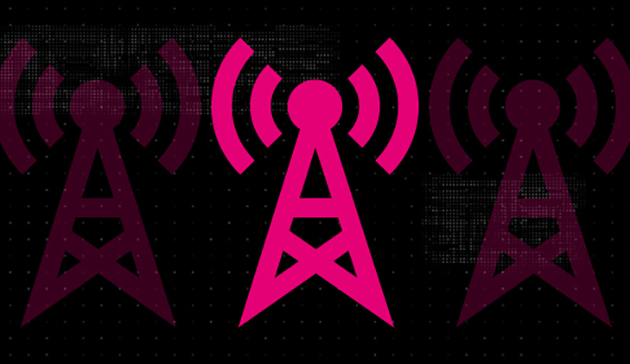 Not feeling the new Galaxy S10 devices for one reason or another? T-Mobile today announced some network news that might get you excited.
T-Mobile has rolled out low-band LTE upgrades across the U.S., says CTO Neville Ray. These upgrades were made over the past two weeks and include both 600MHz (LTE Band 71) and 700MHz (LTE Band 12) spectrum.
Another two weeks, another list of cities with lowband upgrades across the country! @TMobile is boosting coverage https://t.co/9BXTb1q7Vd. and #WeWontStop! @MetroByTMobile #AcrossTheGrid pic.twitter.com/OY2IajFZaw

— Neville (@NevilleRay) February 20, 2019
You can find the full list of upgraded markets below. Included in the list are cities and towns like Phoenix, AZ; Greenwich, CT; Chicago, IL; Alamo, TX, Tampa, FL; and Spokane, WA.
Apache Junction, AZ
Chandler, AZ
Marana, AZ
Mesa, AZ
Peoria, AZ
Phoenix, AZ
Scottsdale, AZ
Tempe, AZ
Tucson, AZ
Bakersfield, CA
Barstow, CA
Desert Center, CA
El Cajon, CA
Lone Pine, CA
Ludlow, CA
Madera, CA
Needles, CA
Reedley, CA
Santa Maria, CA
Vidal, CA
Fort Collins, CO
Granite, CO
Greenwich, CT
Uncasville, CT
Washington, DC
Bonita Springs, FL
Jacksonville, FL
Panama City, FL
Tampa, FL
Albany, GA
Atlanta, GA
Statesboro, GA
Caldwell, ID
Hagerman, ID
Nampa, ID
Chicago, IL
Downers Grove, IL
Liberal, KS
Robards, KY
Utica, KY
Kennebunk, ME
Columbia, MD
Taunton, MA
Grand Rapids, MN
Hastings, MN
Arnold, MO
Columbia, MO
Osceola, MO
Acton, MT
Drummond, MT
Las Vegas, NV
North Las Vegas, NV
Absecon, NJ
Branchville, NJ
Albuquerque, NM
Deming, NM
Farmington, NM
Fort Sumner, NM
La Luz, NM
Los Lunas, NM
Socorro, NM
Tularosa, NM
Buffalo, NY
Garden City, NY
Getzville, NY
Pilot Mountain, NC
Forman, NC
Austinburg, OH
Corsica, PA
East Stroudsburg, PA
Erie, PA
Aguas Buenas, PR
Caguas, PR
Carolina, PR
Ciales, PR
Salinas, PR
San Juan, PR
Toa Baja, PR
Kingston, RI
Brunson, SC
Blunt, SD
Brandon, SD
Sioux Falls, SD
Woodlawn, TN
Alamo, TX
El Paso, TX
Pasadena, TX
Weslaco, TX
Clearfield, UT
Hurricane, UT
Midvale, UT
Ogden, UT
Orem, UT
Provo, UT
Salt Lake City, UT
Sandy, UT
West Jordan, UT
West Valley City, UT
Arlington, VA
Forest, VA
Hampton, VA
Roanoke, VA
Sandston, VA
Virginia Beach, VA
West Point, VA
Arlington, WA
Ellensburg, WA
Forks, WA
Hoquiam, WA
Kirkland, WA
Pomeroy, WA
Spokane, WA
Source: Neville Ray (Twitter)