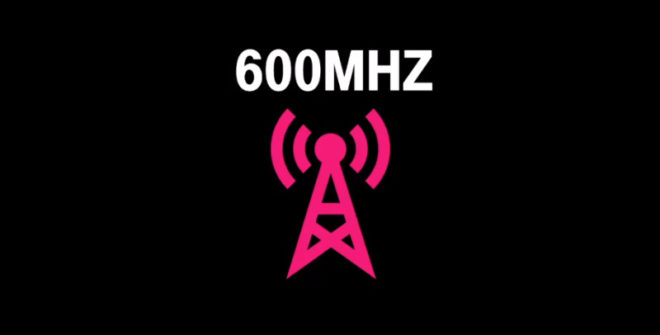 T-Mobile regularly touts its 600MHz coverage, which it first began deploying in August 2017 and has since been rolling out across the U.S. to improve its 4G LTE network. Now a new map has emerged that shows off where that 600MHz coverage is located.
A new T-Mobile 600MHz LTE map has been put together by Ookla Speedtest and PCMag. The map includes all of the ZIP codes where T-Mobile customers with Android phones ran speed tests on low-band coverage since April 2018. T-Mo then helped to remove false positives from the map.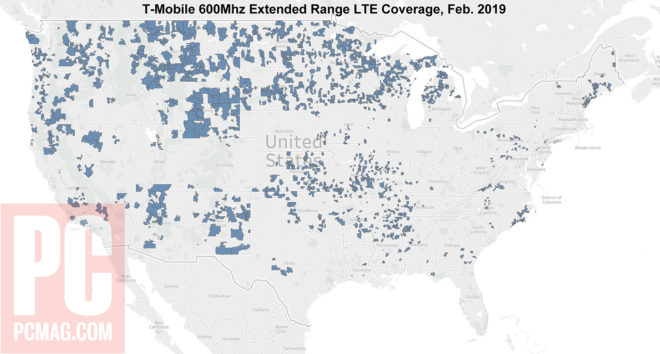 While the map does only show areas where low-band speed tests were identified, it does help to give us an idea of the parts of the U.S. that've benefitted from T-Mobile's 600MHz rollout. We can see lots of added coverage in North and South Dakota, Wyoming, Montana, Minnesota, Kansas, and Wisconsin, as well as areas like southern Maine and northern Michigan.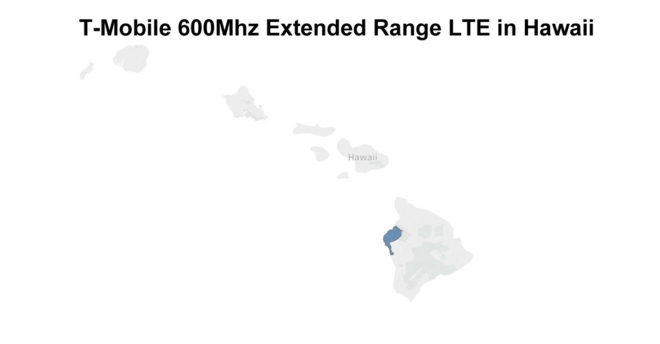 T-Mobile says that its 600MHz coverage reaches 340 rural cities and towns that T-Mo previously had no presence in. In total, the 600MHz LTE network is available in more than 2,700 cities and towns in 43 states and Puerto Rico. T-Mobile sells 29 devices that support its 600MHz LTE, including the iPhone XS and XR, Moto E5 Plus and E5 Play, OnePlus 6T, LG G7 ThinQ, LG V30 and V40 ThinQ, Samsung Galaxy S9 and S9+, and the Galaxy Note 9. The new Galaxy S10, S10+, and S10e support T-Mobile's 600MHz LTE coverage as well.
T-Mo's 600MHz LTE coverage should continue to improve this year as the spectrum is cleared by TV stations occupying it. T-Mobile expects that 600MHz spectrum covering areas of 272 million people will be cleared this year.
T-Mobile spent $7.99 billion on 600MHz spectrum in the FCC's auction back in April 2017, buying up 45 percent of all of the low-band spectrum available in the auction. Since then, it's help to expand T-Mobile's 4G LTE coverage, with the 600MHz Extended Range LTE reaching farther and offering better building penetration compared to mid-band LTE. Recently, T-Mo has been announcing low-band LTE upgrades every couple of weeks, detailing where in the U.S. it's been deploying 600MHz and 700MHz upgrades.
Source: PCMag