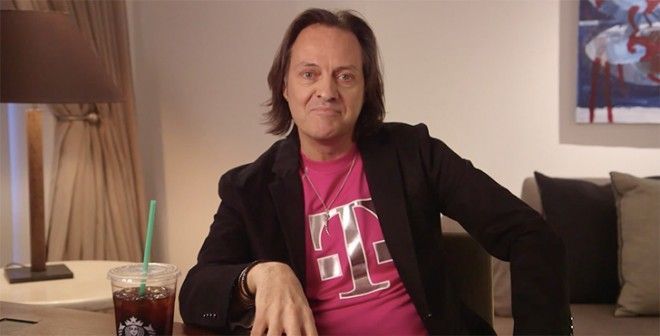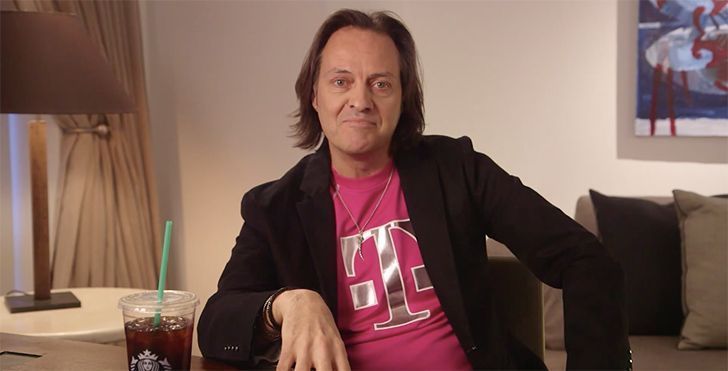 The year 2018 is upon us, and much like he did last year, T-Mobile CEO John Legere has laid out his predictions for what he expects to see from the new year.
Following Comcast's entry into the mobile space in 2017 thanks to an MVNO deal with Verizon, Legere predicts that more than one major player will enter the wireless industry in 2018. One company that the T-Mo CEO expects to see in mobile next year is the cable company Charter.
Legere also expects T-Mobile to stick to two of its major plans that were announced in 2017 next year. That includes T-Mo's plans to launch a pay TV service in 2018 and continuing to prepare to deploy a mobile 5G network. T-Mobile is currently deploying 5G-ready equipment and expects to begin rolling out 5G coverage in 2019, with the goal of having a nationwide 5G network in 2020.
T-Mobile will also continue to be recognized as being a great place to work in 2018, Legere says. T-Mo has won 16 awards that named it one of the best places to work, and John says that that number will surpass 20 in the new year.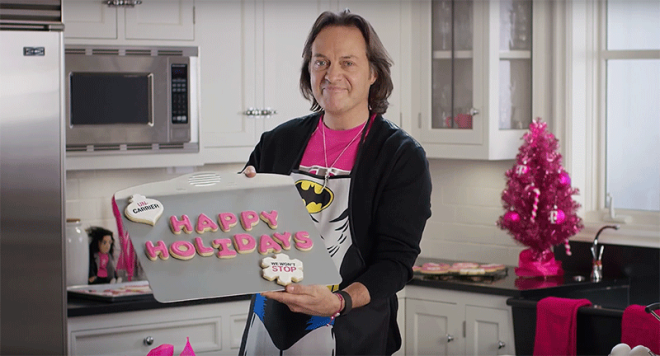 Another focus of 2018 for T-Mobile will be to listen to customers and solve their pain points. In fact, Legere says that T-Mo will go "next level" in 2018 and "force other companies to do what we do for customers."
John also took the opportunity to poke fun at his fellow executive, saying that he'll get T-Mobile CMO Mike Sievert to stop wearing cardigan sweaters. The goal? To get Sievert into a leather jacket in 2018.
Rounding out his predictions for 2018, Legere says that he plans to take his voice to a new medium. The CEO already has several blogs on T-Mobile's website and some vlogs as well, but he says he "might just write a damn book or launch a podcast". John envisions filling his new podcast or book with "other renegades who are also fed up with the crap happening in their respective industries and aren't afraid to talk about it".
With 5G not expected to begin rolling out until 2019, it's looking like the biggest move T-Mobile has planned for 2018 will be its pay TV service. With all of the major moves T-Mo has made in mobile in recent years and the changes it's brought about at other carriers, many are looking forward to seeing what a T-Mobile TV service might look like and whether or not it can bring about the same kind of change in the cable/satellite TV industry. Considering T-Mo's history, though, I'm sure we'll see some other big moves from John Legere and Co. in 2018 as well.
Do you have any 2018 predictions for the mobile industry? Do you think we'll actually see John start a podcast or write a book next year?
Source: T-Mobile