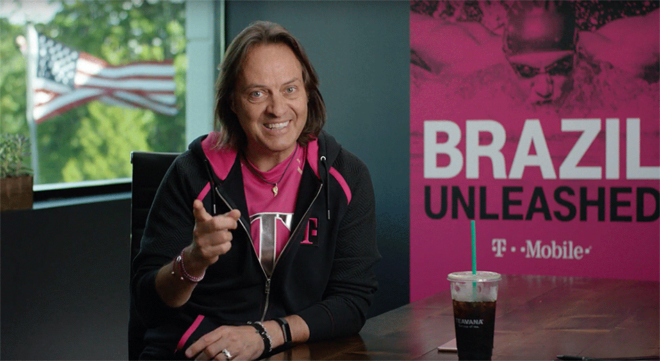 It's the start of a new year, and just like he has the past couple of years, T-Mobile CEO John Legere has laid out his predictions for the coming 12 months.
Legere's first prediction for 2017 is that cable companies will try to enter wireless through MVNO deals, but that they'll fail. Legere adds that because of this, T-Mobile will not get into any MVNO deals with cable companies.
Cable companies are the only ones that'll try to get into wireless in 2017, Legere suggests, as he thinks that "a MAJOR new player will jump in and shake up US wireless in a MAJOR way." The T-Mo CEO specifically guesses that Google will "go for the mobile moonshot." Google offers wireless service through Project Fi, which runs on the T-Mobile, Sprint, and US Cellular networks, but Legere appears to think that Google will take things a step farther in 2017.
Sticking with the topic of other companies, Legere thinks that Dish will be no more this year after it missed its opportunity to enter wireless using its supply of spectrum.
Moving on to television shows, Legere predicts that the majority of TV watching will happen on mobile by the end of 2017. More than one-third of TV viewing happens on something other than a TV, Legere says, with that number jumping to 50 percent for people under 25. And T-Mo's CEO expects those numbers to continue to grow.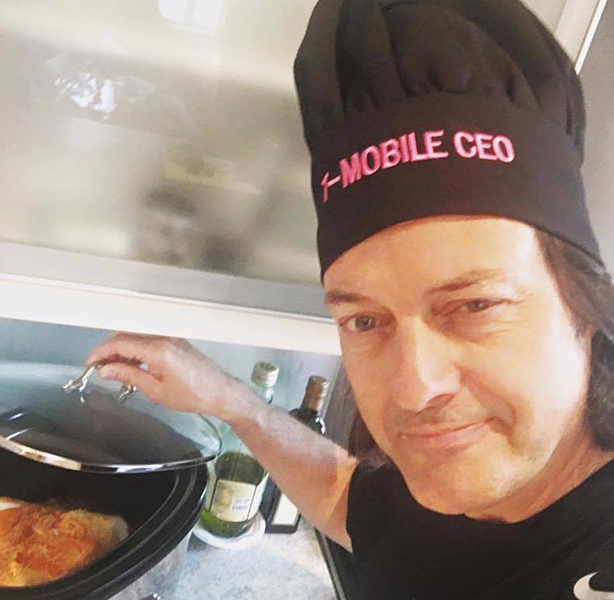 The second TV-related prediction from Legere is that content built for OTT and mobile consumption, like his Slow Cooker Sunday show, will pass cable channels in number of viewers. Specifically, Legere thinks that his Slow Cooker Sunday show will get a weekly audience of 1 million viewers by the end of 2017. The show currently pulls in more than 500,000 viewers each week.
Rounding out John's 2017 predictions are gigabit LTE speeds, which T-Mobile touts that it's nearly achieved in lab testing; a wireless CEO shuffle that'll see three of the four current CEOs exiting their positions this year; and merger discussions between Verizon and Comcast as a way to help Comcast get into wireless.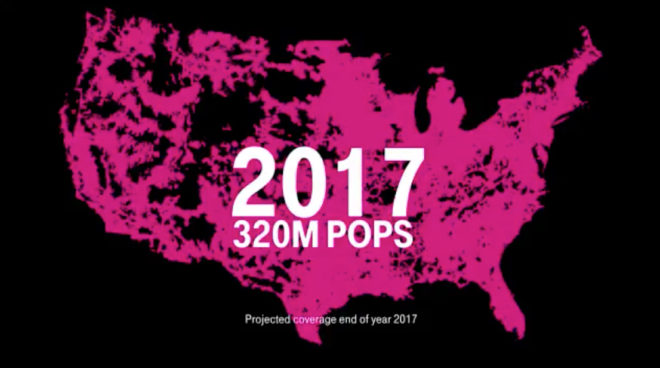 While John didn't make any specific predictions about T-Mobile's network, it seems likely that T-Mo will continue to build out its LTE coverage in 2017. T-Mobile CTO Neville Ray said yesterday that T-Mo plans to cover 320 million POPs with LTE in 2017, up from the 313 million covered at the end of 2016. Ray also said that T-Mobile currently reaches 251 million people with its Extended Range LTE coverage and that that number will grow in the first half of 2017.
So what do you think of all these predictions? Do you have any that you'd like to add?
Source: T-Mobile