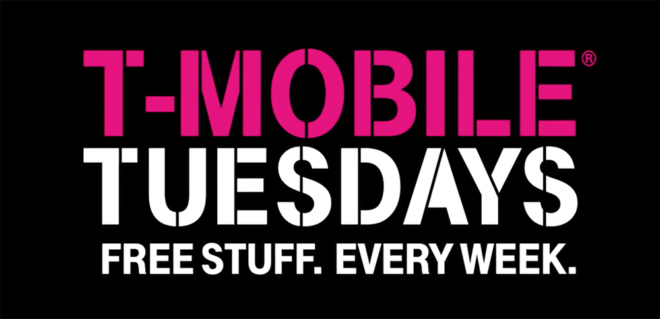 For T-Mobile Tuesdays this week, T-Mo decided to keep the gifts a secret until Tuesday rolled around. Now that the day is here, though, the gifts and prizes have been revealed.
The December 26th edition of T-Mobile Tuesdays includes a free sausage biscuit from Carl's Jr. and Hardee's, a free one-night Redbox rental, and 20 free photo prints and free shipping from Snapfish.
Also coming to T-Mo customers are discounts for a couple of services. T-Mobile subscribers can get $20 off tickets from StubHub and $25 to Restaurant.com.
This week's prizes are all codes valid for gift cards from Tango Card, a service that offers gift cards from the likes of Amazon, Best Buy, Chili's, Delta, iTunes, Starbucks, and Target. Fifty grand prize winners will each get a code valid for $500 in gift cards from Tango Card.
Two hundred first prize winners will each receive a code valid for $100 in gift cards from Tango card, while 200,000 second prize winners will each get a code valid for a $5 gift card from Tango Card.
As a quick note, scanning Twitter and Reddit shows that some people that won a code for a gift card have been having issues redeeming it this morning. If you won and are unable to redeem, you're not alone. T-Mobile's Twitter accounts are telling winners that if they access the T-Mobile Tuesdays app now, they'll be redirected to the correct page to redeem their prize. Winners on Reddit are reporting that the redemption page says they'll now get an email with a redemption link within 48 hours.
Source: T-Mobile Tuesdays