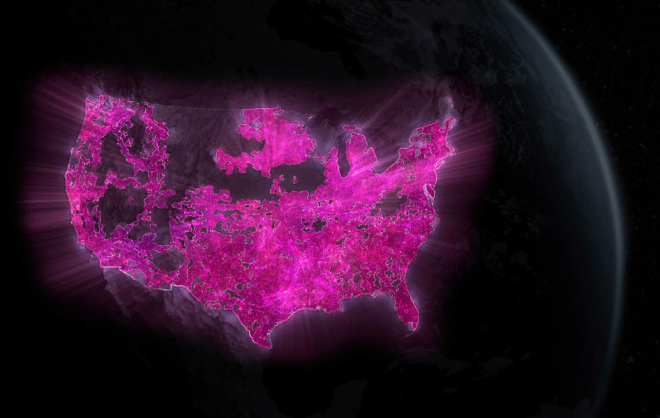 T-Mobile did pretty well in two separate U.S. network comparisons that were announced today, winning for fastest 4G LTE network speeds in both reports. One category that T-Mobile finished second in was LTE coverage, but T-Mo says that that it won't stay second for long.
T-Mobile CTO Neville Ray today said that T-Mo's coverage will match Verizon's within the next 12 months, if not sooner. "We plan to materially close the gap by the end of the year," Ray said in an interview with CNET.
Unsurprisingly, Verizon doesn't think that T-Mobile will be able to touch its network coverage. "Talk is cheap, and it won't make the nearly 1 million-square-mile gap in LTE coverage — or the stark advantage in reliability and consistent speeds that VZ's network has over T-Mobile — disappear," said Verizon.
T-Mobile has said that it plans to roll out 700MHz cell sites in cities like Phoenix, San Diego, and Las Vegas later in 2016. T-Mobile recently acquired 700MHz airwaves in cities like Chicago, Nashville, Salt Lake City, and Columbus, too, and those deals are expected to close in the second half of 2016.
Neville Ray also touched on the 600MHz spectrum auction that T-Mobile is participating in, along with Verizon and AT&T. We already know that T-Mo plans on quickly deploying the 600MHz spectrum that it acquires, and Ray pledged that T-Mo would be the first carrier to use the 600MHz airwaves gained from the auction. T-Mobile is prepping its network for that 600MHz spectrum, and it's expected that T-Mo could use its 600MHz spectrum as soon as late 2017.
Source: CNET